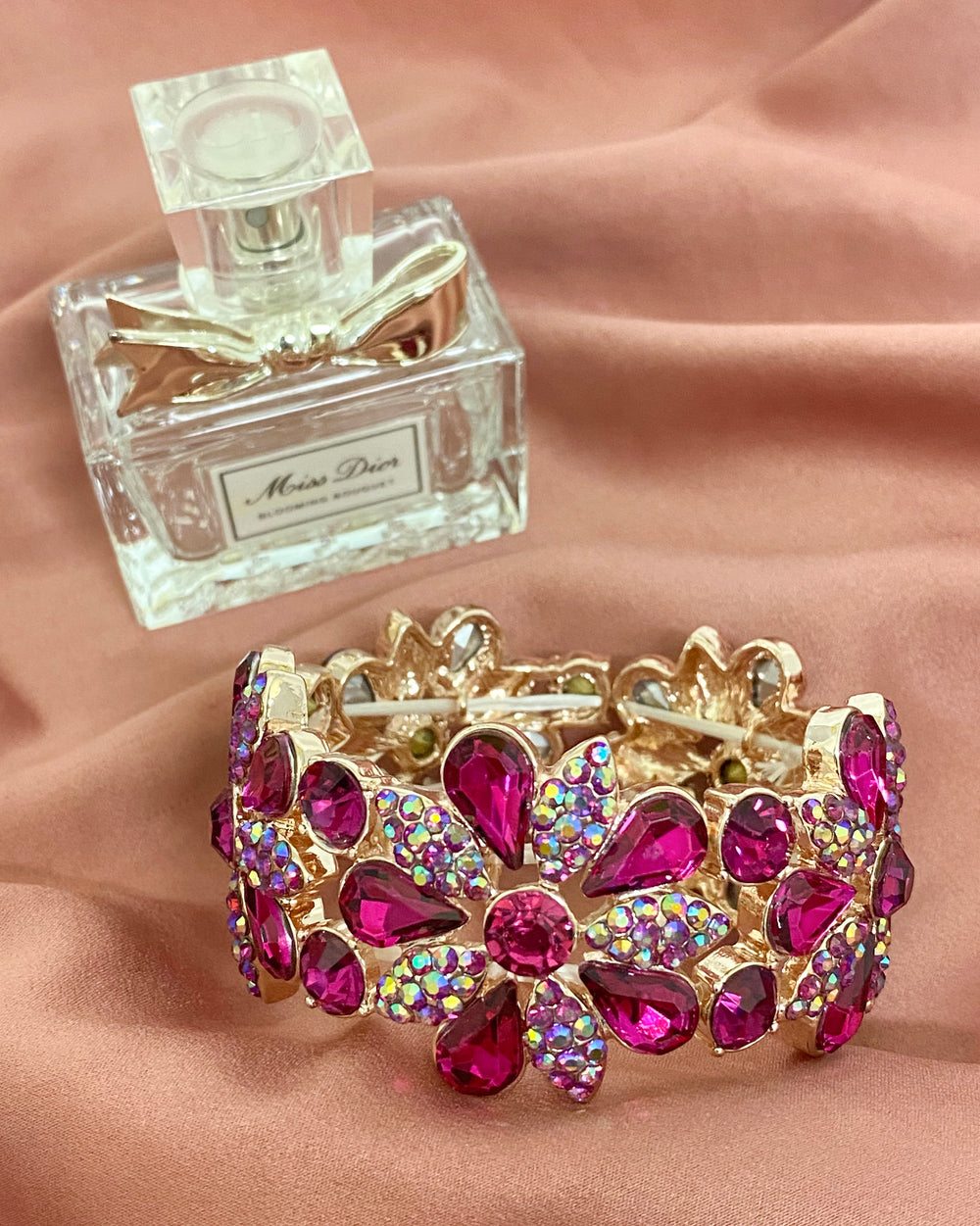 Something about the color PINK
Pink can be a feminine color, but depending on the shade, it can feel badass. Wear whatever shade of pink you want and make sure you feel amazing in it. We are into the rose gold plating WITH the fuchsia stones for the ultimate pink combo!
The guest of honor: Floral Austrian Crystal Bracelet - Fuchsia
Shades of pink has been a trending fall/winter color for '21-'22 and we are here for it! It looks amazing across all complexions, whether it's with makeup, clothing or accessories! Wear what complements you!