Indira Double Layer Pearl Necklace Set - Silver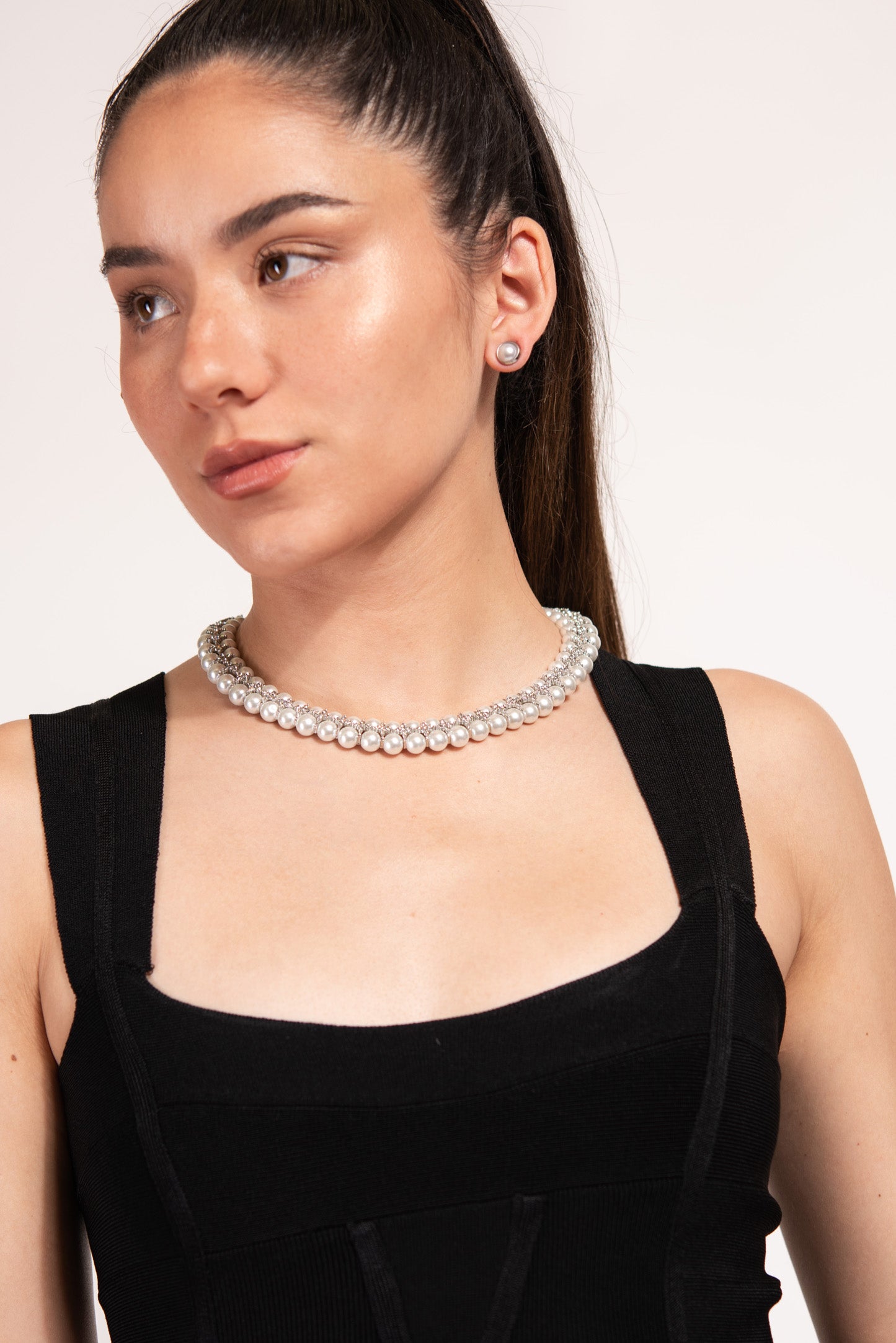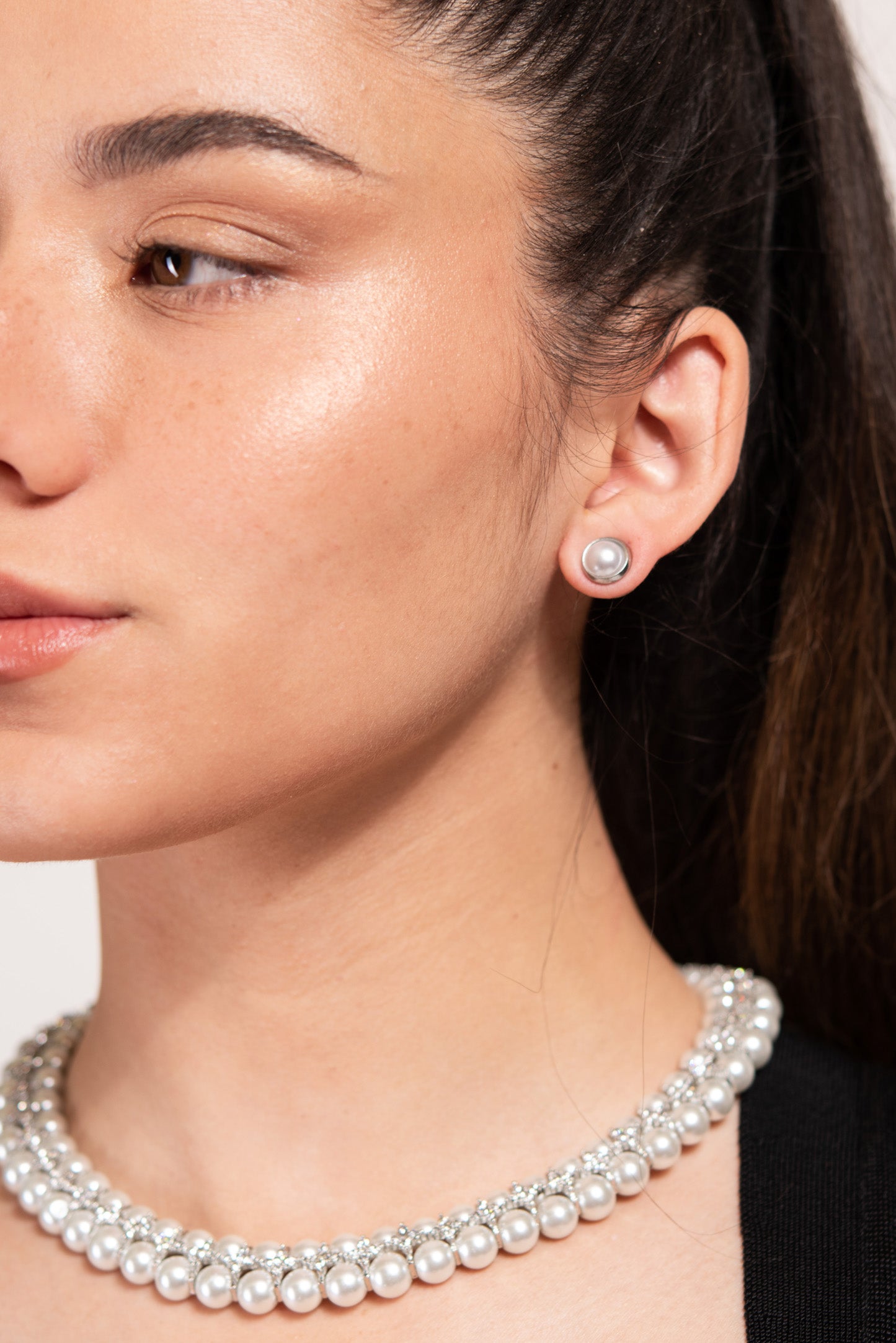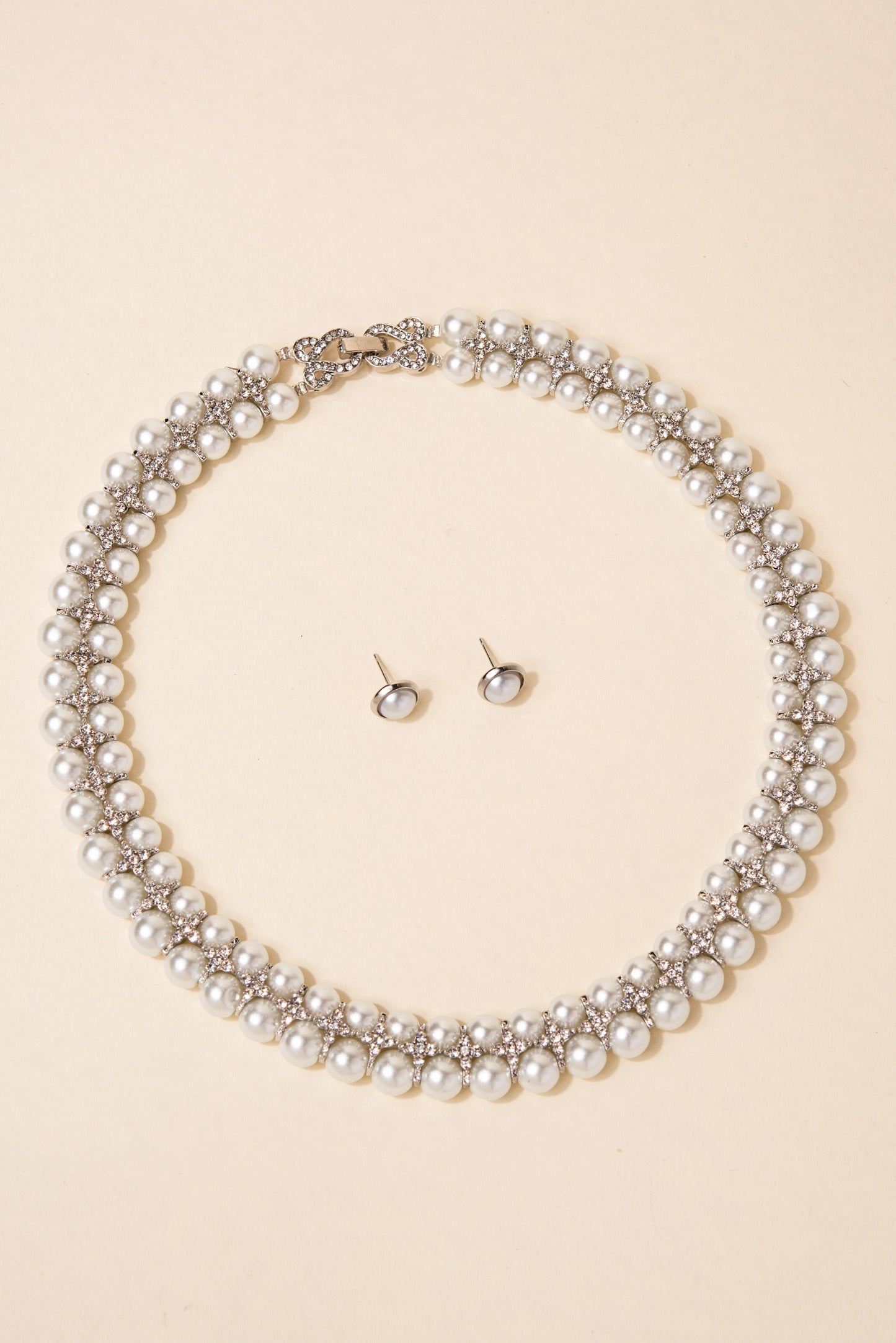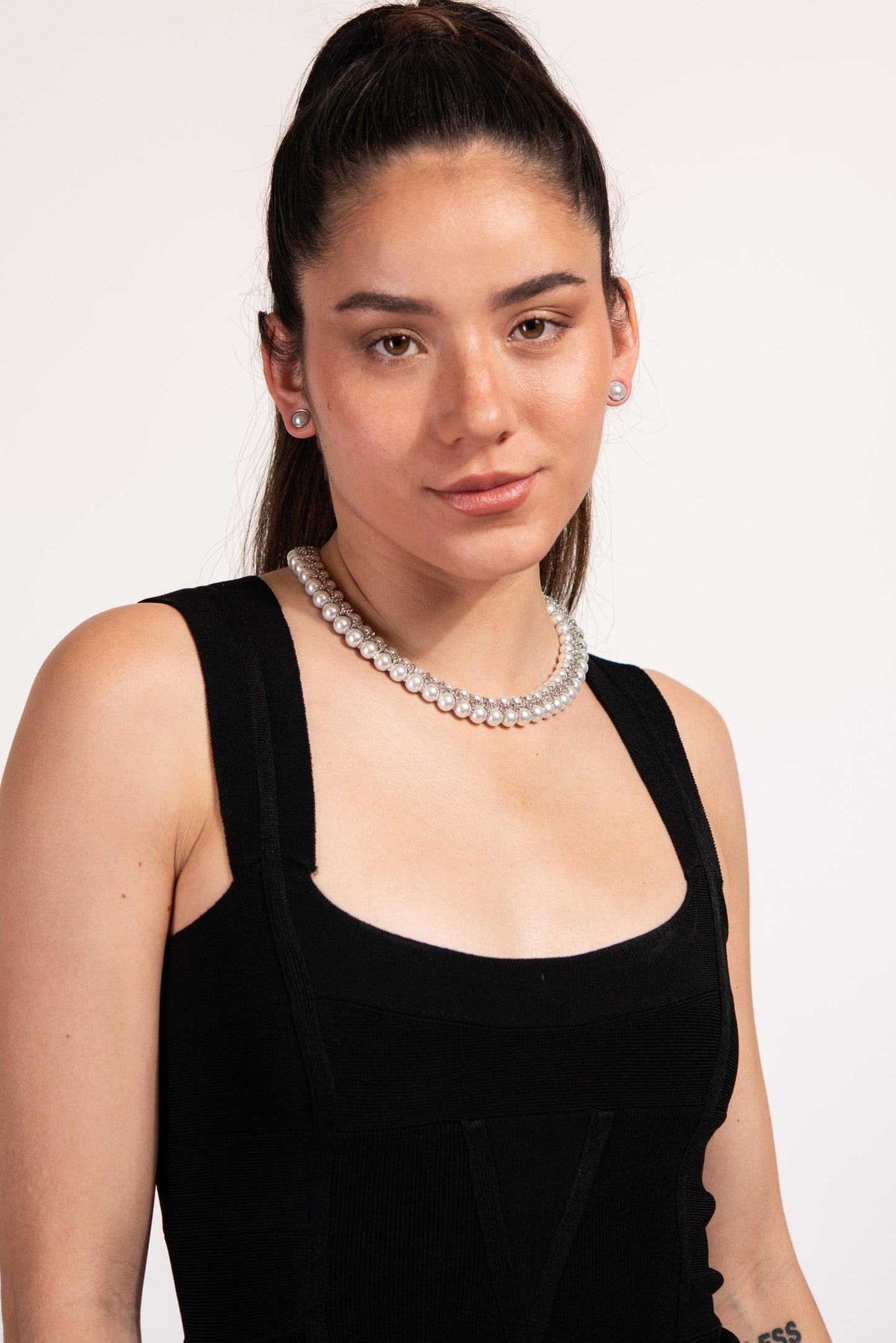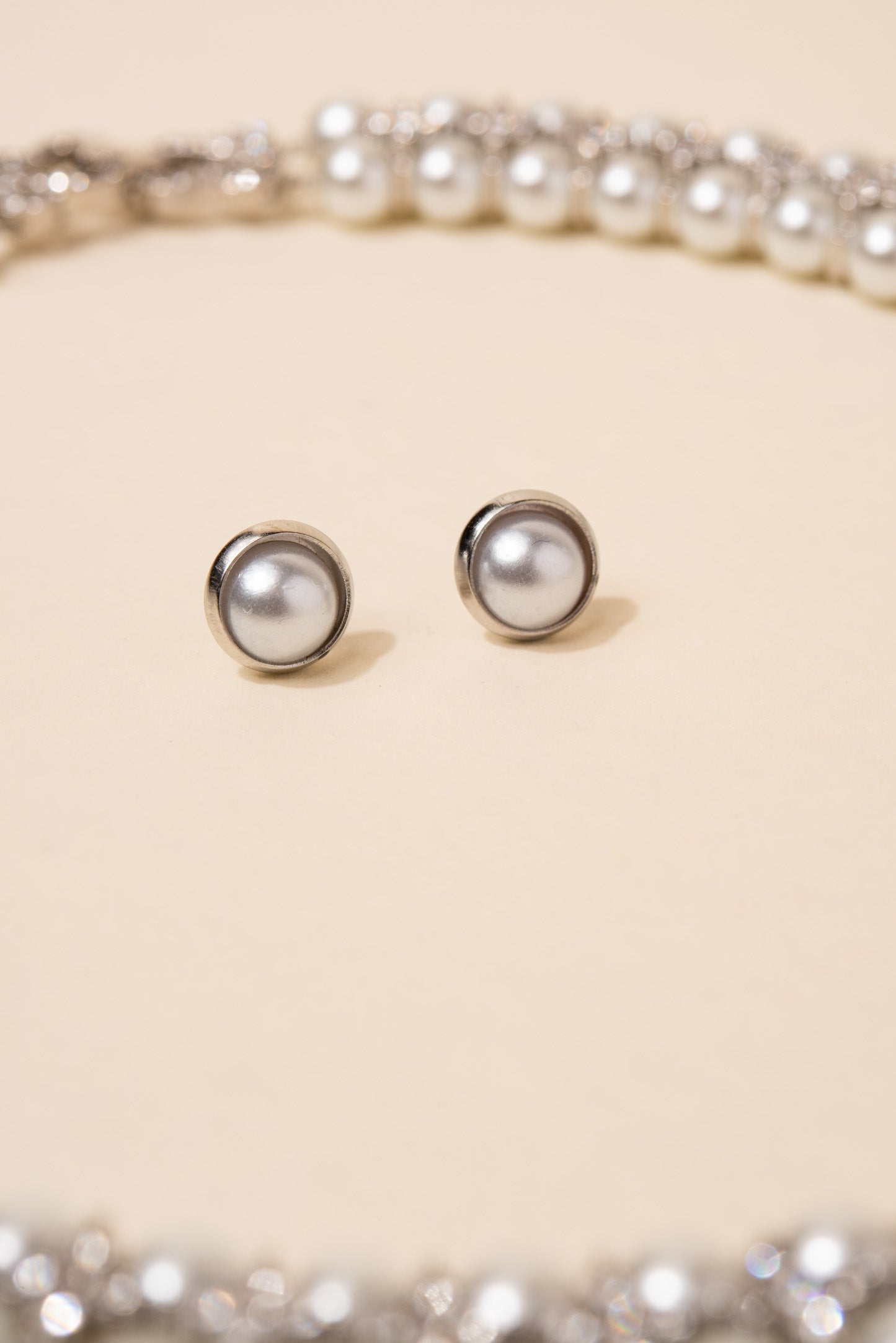 Indira Double Layer Pearl Necklace Set - Silver
Free shipping on U.S. orders over $25 - Free returns within 30 days
Description
Add a touch of timeless elegance to your ensemble with our Double Layer Pearl Necklace in Silver. This exquisite necklace features two layers of lustrous pearls, delicately arranged to create a stunning visual effect. The silver tone enhances the sophistication of the design, while small rhinestone crystals interspersed between the pearls add a subtle sparkle and a touch of glamour. The necklace is crafted with meticulous attention to detail, ensuring durability and a refined finish. Whether you're attending a formal event or looking to elevate your everyday style, this double layer pearl necklace is a perfect choice. Embrace the beauty of pearls and the allure of rhinestone crystals with our Double Layer Pearl Necklace in Silver, a timeless accessory that will effortlessly elevate any outfit..
Size

Length: 17.5 in (44.45 cm)
Width: 0.59 in (1.5 cm)
Quality
Metal alloy foundation ensures longevity. Adorned with faux pearls and small rhineston crystals to create a beautiful aesthetic. Matching pearl stud earrings have post backings to secure on to earlobes.
Imported
N5587RHWHP