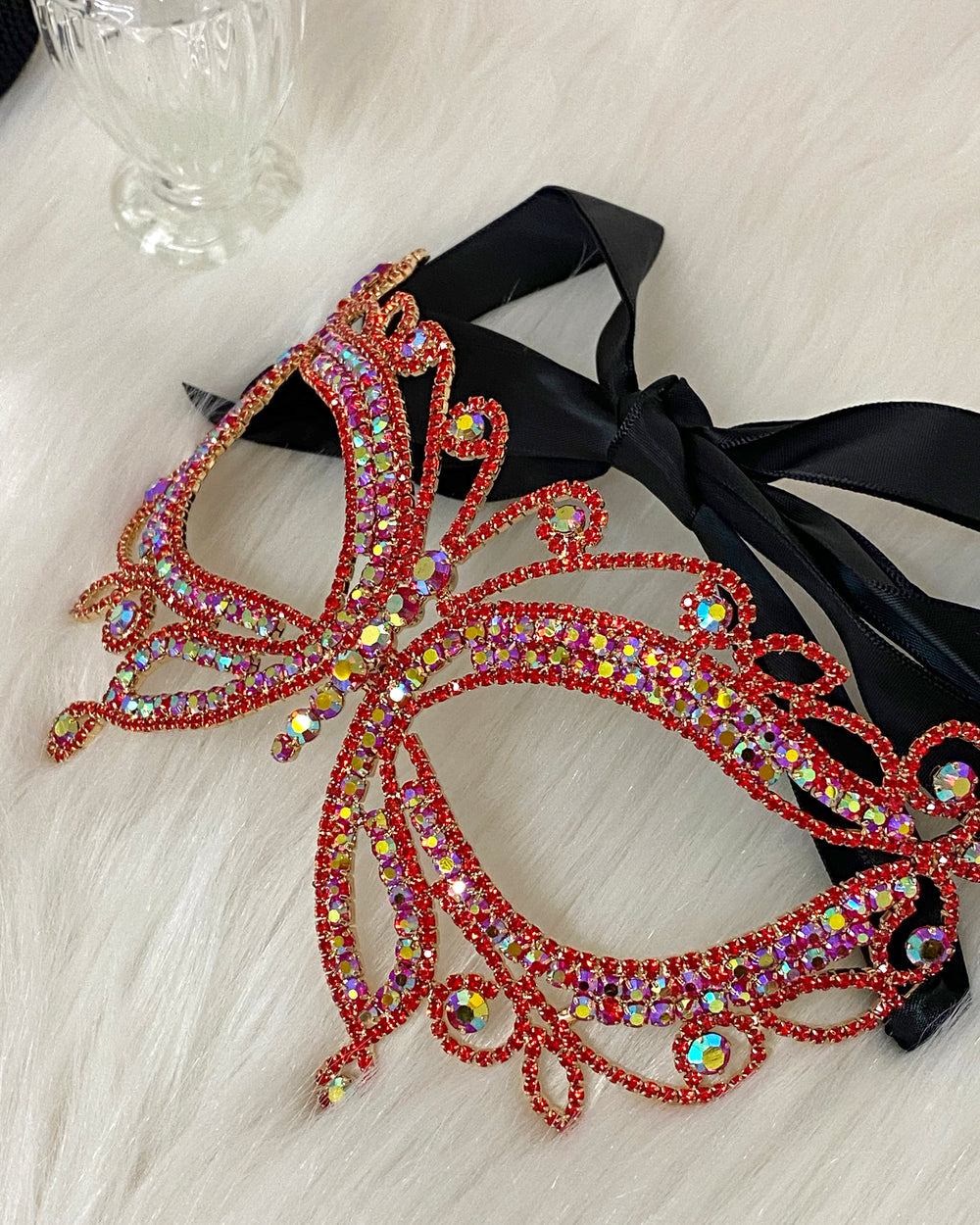 Playing dress up.
Dressing up for an event that requires you to wear a little something fun like a masquerade mask brings a fun and mysterious vibe. You get to hide a little part of your face before the big reveal and it's like being Cinderella before midnight. 
Our version of the glass slipper: Sparkling Butterfly Mask - Red
The way this Sparkling Butterfly Mask fits in the shape of your face and gives you this fun identity for the night is magical. You'll have people wondering who this beauty is behind the mask!