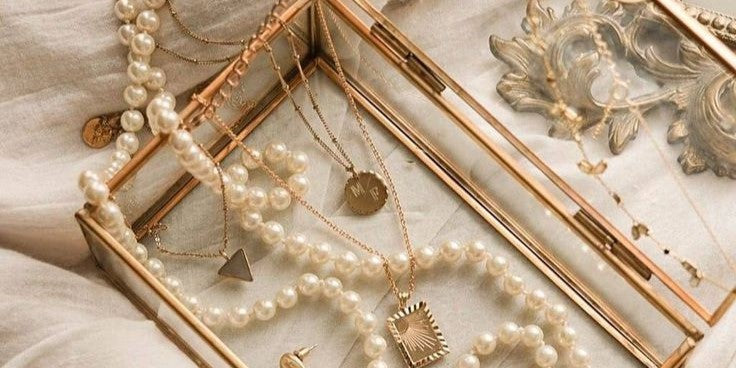 Have you ever planned out an outfit, but when it came to putting it on, it still felt like it was missing something?
Well, you're in luck because the answer to that question might just be jewelry!
Although the answer may have seemed obvious, it is still surprisingly rare to see anyone with an adequate jewelry wardrobe. This can most likely be attributed to the fact that most jewelry pieces are expensive and labeled as luxury items.
However, this does not have to be the case as we have provided you with the 5 main kinds of jewelry you should have in your wardrobe; but more importantly, they are affordable, easy to wear, and can be bought on our website!
1. Hoop Earrings
A pair of gold or silver hoop earrings can generally work with any outfit, and they tend to make boring outfits into more appealing ones. Even on a casual plain-white-tee-and-jeans type of day, a pair of versatile hoop earrings can add an instant sense of glam to the overall look.
2. Layering Necklaces
It's very difficult to go wrong with layering necklaces on any outfit as there are many different styles and looks that cater to all different groups of people. For example, a layered stack of beaded chains around the neck can make an eye-catching statement, while layering more dainty necklaces with small pendants on a plain top can give off a more subtle and laid-back look. Some easy ways to add more attention and 'oomph' to your necklaces can include opting for bigger pendants or adding a statement necklace to your layers.
3. Statement Choker
Are you more of a minimalist? Then this is precisely the type of jewelry you will need! To avoid distractions and keep the outfit minimal, steer clear of wearing any other jewelry. Also, try to wear your choker with an exposed neckline, such as a V-neck or an off-the-shoulder silhouette. This can help to draw more attention to the jewelry if it's not as noticeable as you'd like it to be.
4. Cocktail Rings
Being both beautiful and flashy, cocktail rings are necessary for those fancy gatherings and celebrations where you want to feel noticed. Whether it be celebrating a wedding or even a friend's birthday, these rings will make a bold statement to all the guests sitting at the table. They can come in all shapes, sizes, colors, and designs, making any outfit striking to the eyes.
5. Dangling Earrings
Earrings are arguably the most important jewelry type as they can either make or break an outfit. Considering how close they are to your face when compared to other pieces of jewelry, it is no surprise that they can either compliment or cause dissonance between your face and the rest of your outfit. Hence, it is important to find earrings, but more importantly, to have ones that are the right fit for your face and facial structure. When it comes to drop or dangle earrings, they specifically help to make your face look slimmer as they create the illusion of elongating your face.
 Have fun adding this newfound glam to all your outfits!