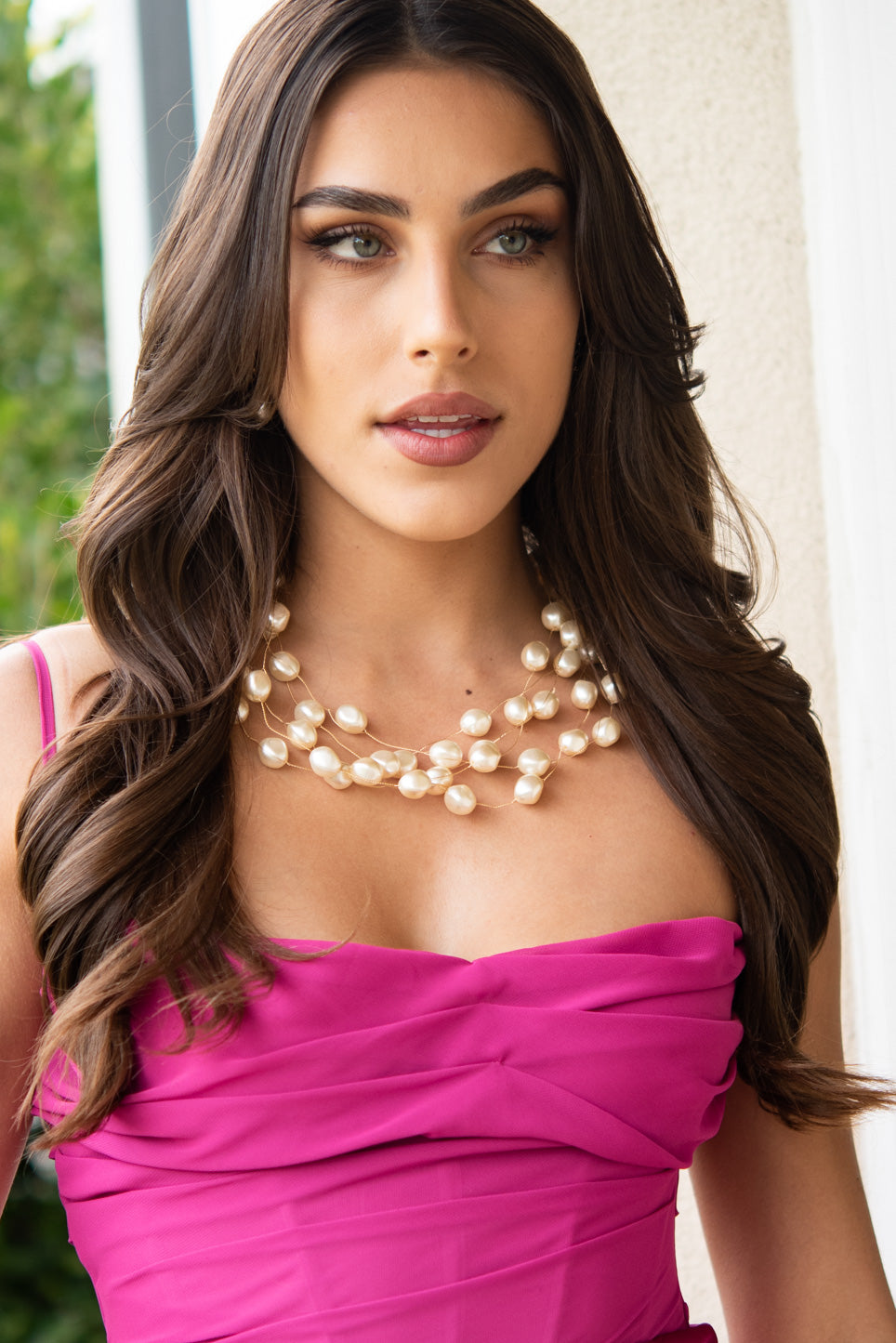 Prom is an exciting time for high school students, and it's essential to look your best on this special night. Your prom hairstyle and jewelry can make or break your look, so it's crucial to choose wisely. In this blog, we'll provide suggestions for how to pair specific hairstyles with the right jewelry and accessories to help you create a stunning prom look.
1. Updo Hairstyles:
If you're planning on wearing an updo hairstyle, consider wearing statement earrings that will add an element of glamour to your look. Try chandelier earrings or drop earrings with intricate designs that will draw attention to your face. Avoid wearing a necklace with an updo hairstyle as it can clutter your neckline and take away from your hairstyle.
2. Half Up, Half Down Hairstyles:
Half up, half down hairstyles are versatile and work well with many jewelry options. If you're wearing a necklace, opt for a delicate piece that won't overpower your hairstyle. Small hoop earrings or studs will complement this hairstyle and draw attention to your face without taking away from your hair.
3. Side-Swept Hairstyles:
Side-swept hairstyles are popular for prom and look great with statement earrings or drop earrings that will add elegance to your look. Avoid wearing a necklace with a side-swept hairstyle as it can compete with your hairstyle and make your look too busy.
4. Ponytail Hairstyles:
Ponytail hairstyles are a classic prom hairstyle that can be dressed up with the right accessories. Consider wearing a necklace that complements your dress style and color. Small studs or simple hoops are an excellent choice for this hairstyle and won't take away from your overall look.
5. Braided Hairstyles:
Braided hairstyles are another popular option for prom and work well with simple jewelry pieces that won't detract from your hairstyle. Try wearing a delicate bracelet or small earrings that add a touch of sparkle without being overpowering.
In conclusion, when it comes to pairing prom hairstyles with the right jewelry and accessories, less is often more. Choose jewelry pieces that complement your dress and hairstyle without overpowering them. By selecting the right pieces, you can create a beautiful and cohesive prom look that will make you feel confident and stylish all night long.