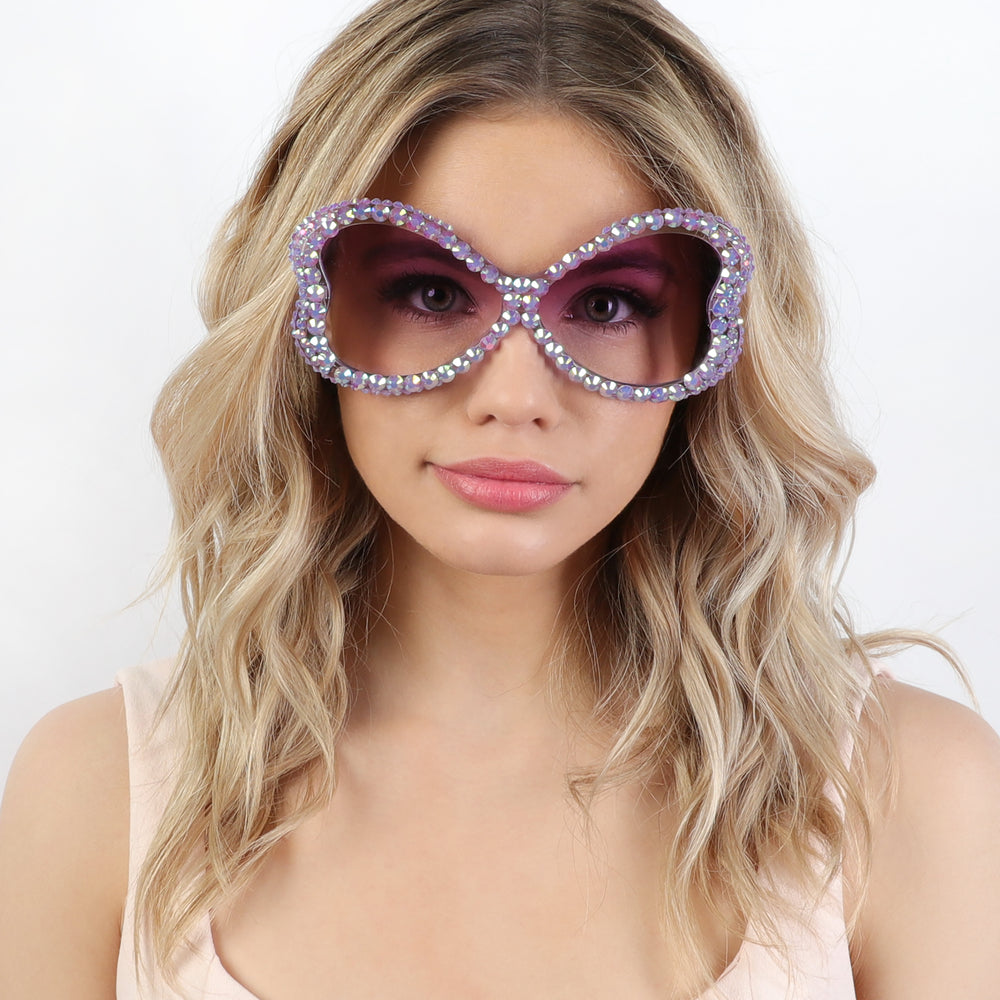 Let's find out what sunglasses shape suits your face. First things first, figuring out what face shape you have is essential. There are 4 main face shapes: oval, round, square and heart.
To determine your face shape, you want to measure the width from cheekbone to cheekbone and from the top of your head down to your chin. This is just a guide and are not set rules. Wear whichever sunglasses you'd like!
Oval Faces
Your face is taller than it is wide and the width across your forehead, cheekbones, and jaw are balanced. 
This shape allows you to pull off almost any style! You can do oversized, wide frames or go bold with a bright color.
Kinley Butterfly Wing Oversized Rhinestone Sunglasses - Lavender
Round Faces
Your face is curved with soft lines with full cheeks like a circle.
You can pull off wide, rectangular sunnies or throw in some angular and geometric frames to break up the structure.
Square Faces
You have bold, angular features and are widest along your forehead and jaw. 
You'll want to soften your angles with a round, thinner frame and maybe even a cat eye.
Heart Faces
Your forehead and cheekbones are wider than your jaw, making your chin more narrow. 
Bottom-heavy frames or rounded bases will balance your face and sunnies with a cat eye or wingtips will look great on you as well.
Mica cat-eye acetate sunglasses