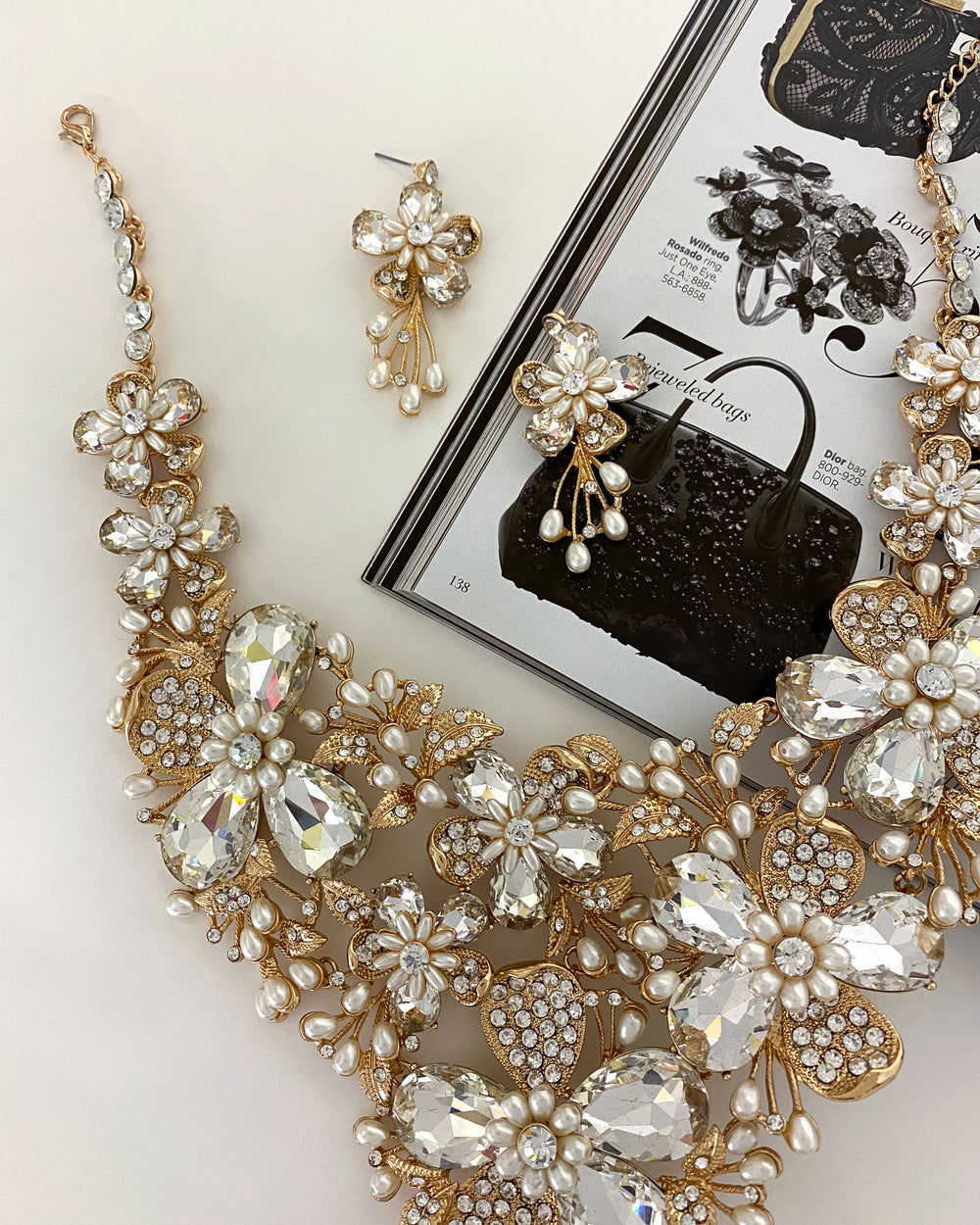 2022 is gonna be our year.
2021 flew by in a blink of an eye and here we are into the new year. You know the popular saying "New Year, New Me" but what does that mean for you? Set realistic goals that you can achieve slowly and remember the all progress is good progress. If one of your goal for the new year is to wear more jewelry, we've got you.
The statement necklace set pick: Lori Floral Rhinestone Bouquet Necklace Set - Gold
Feeling bold and want to make a statement? This necklace set will challenge your fashion sense and once you find the right outfit, this set should elevate your look tremendously.