Amara Infinity Rhinestone Ribbon Bridal Sash Belt - Gold Iridescent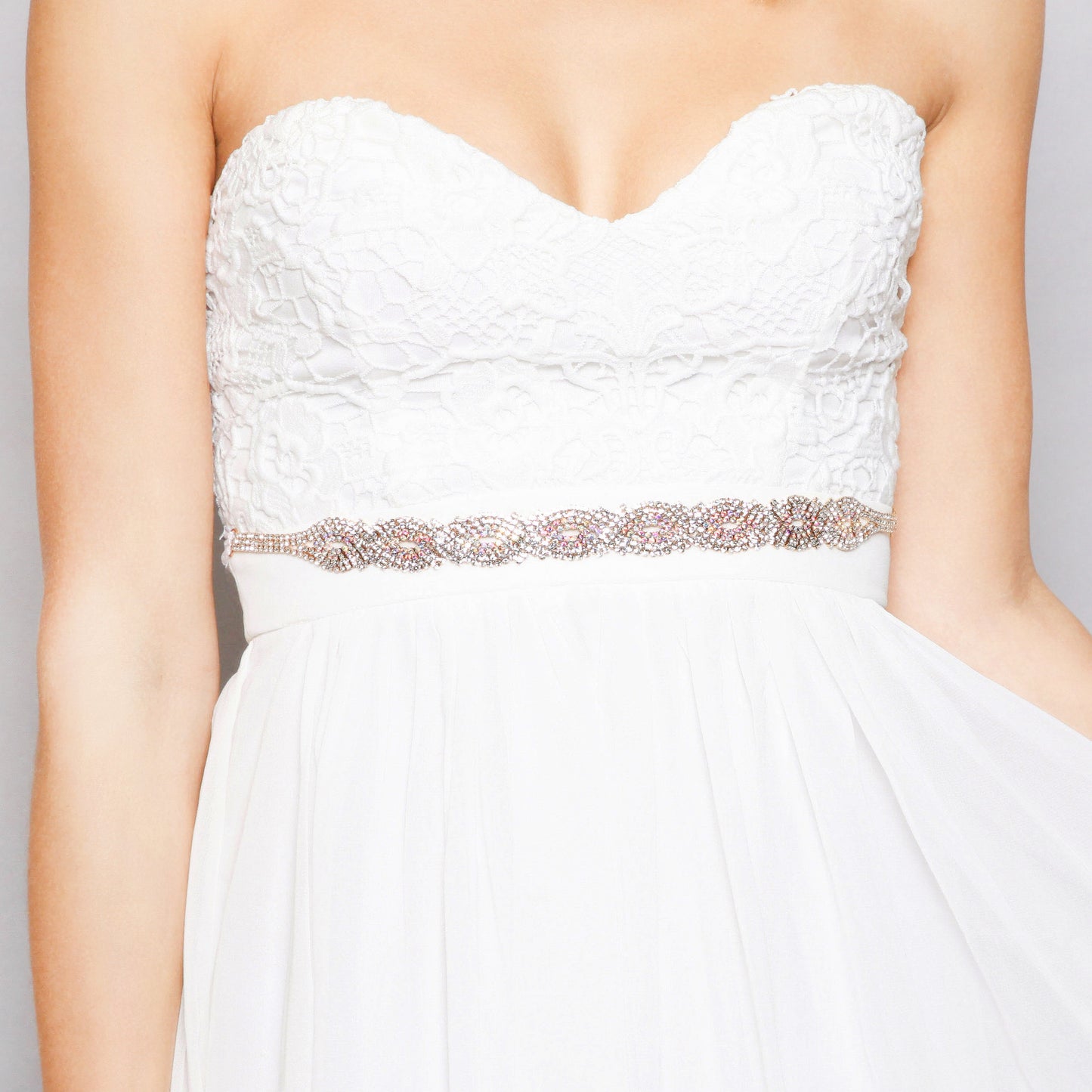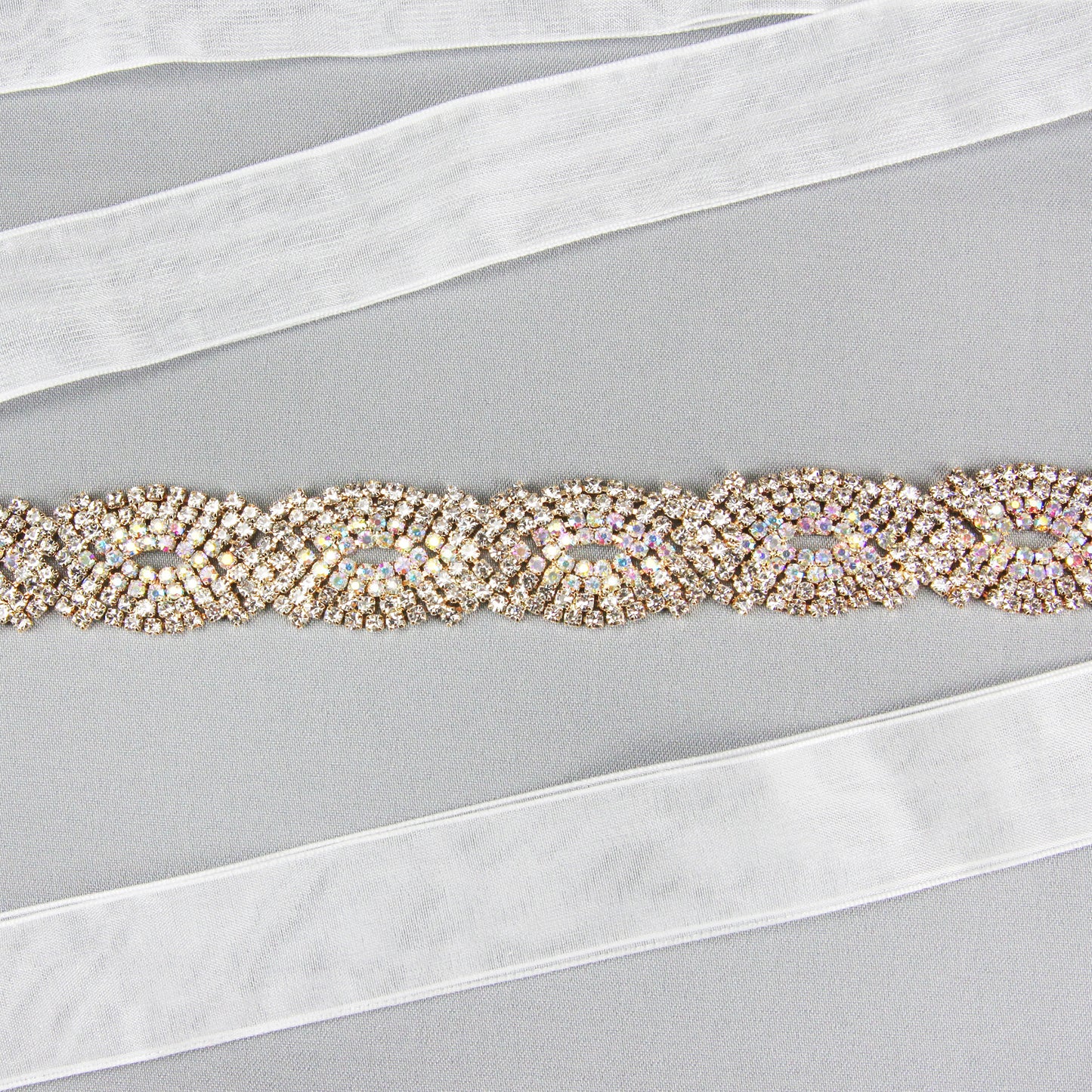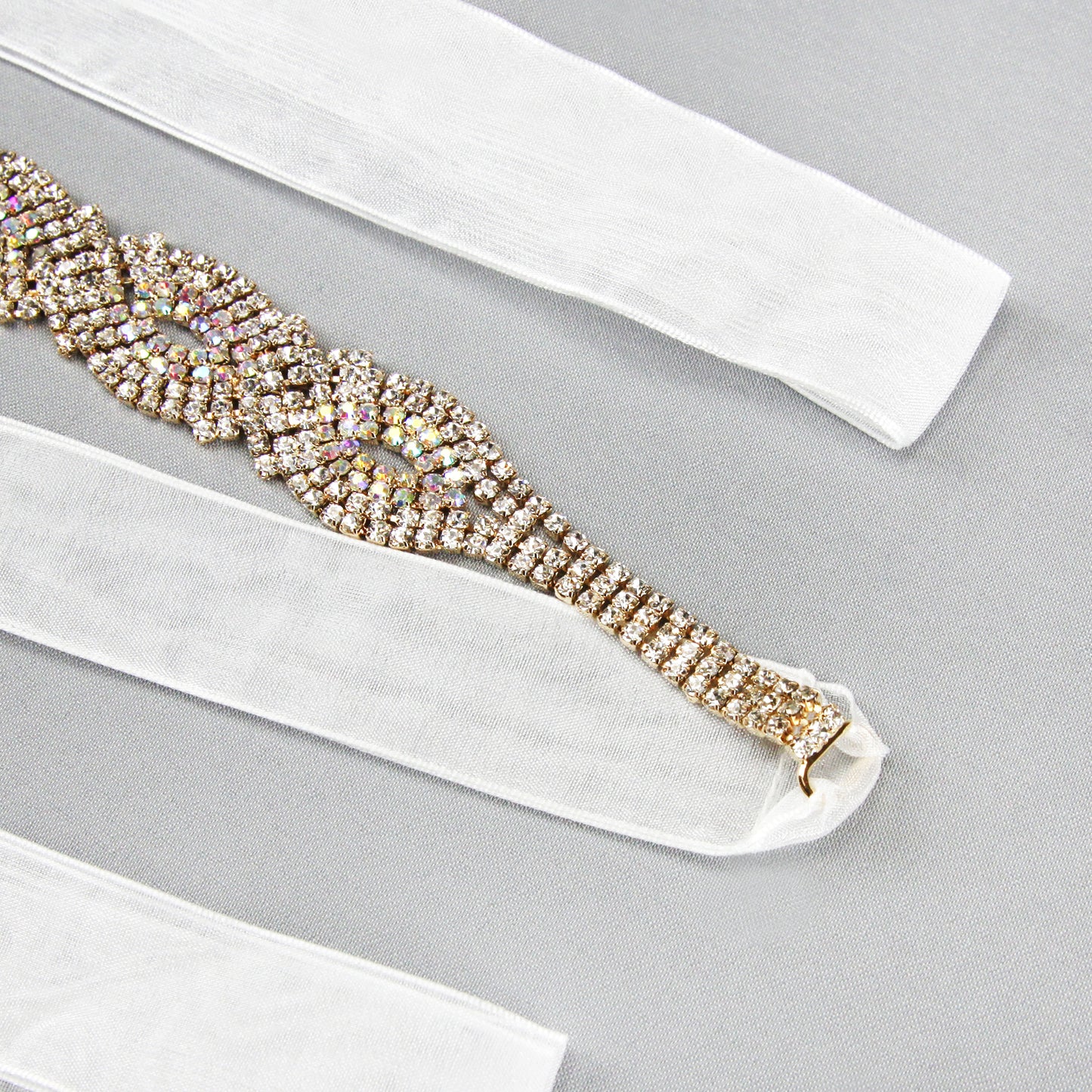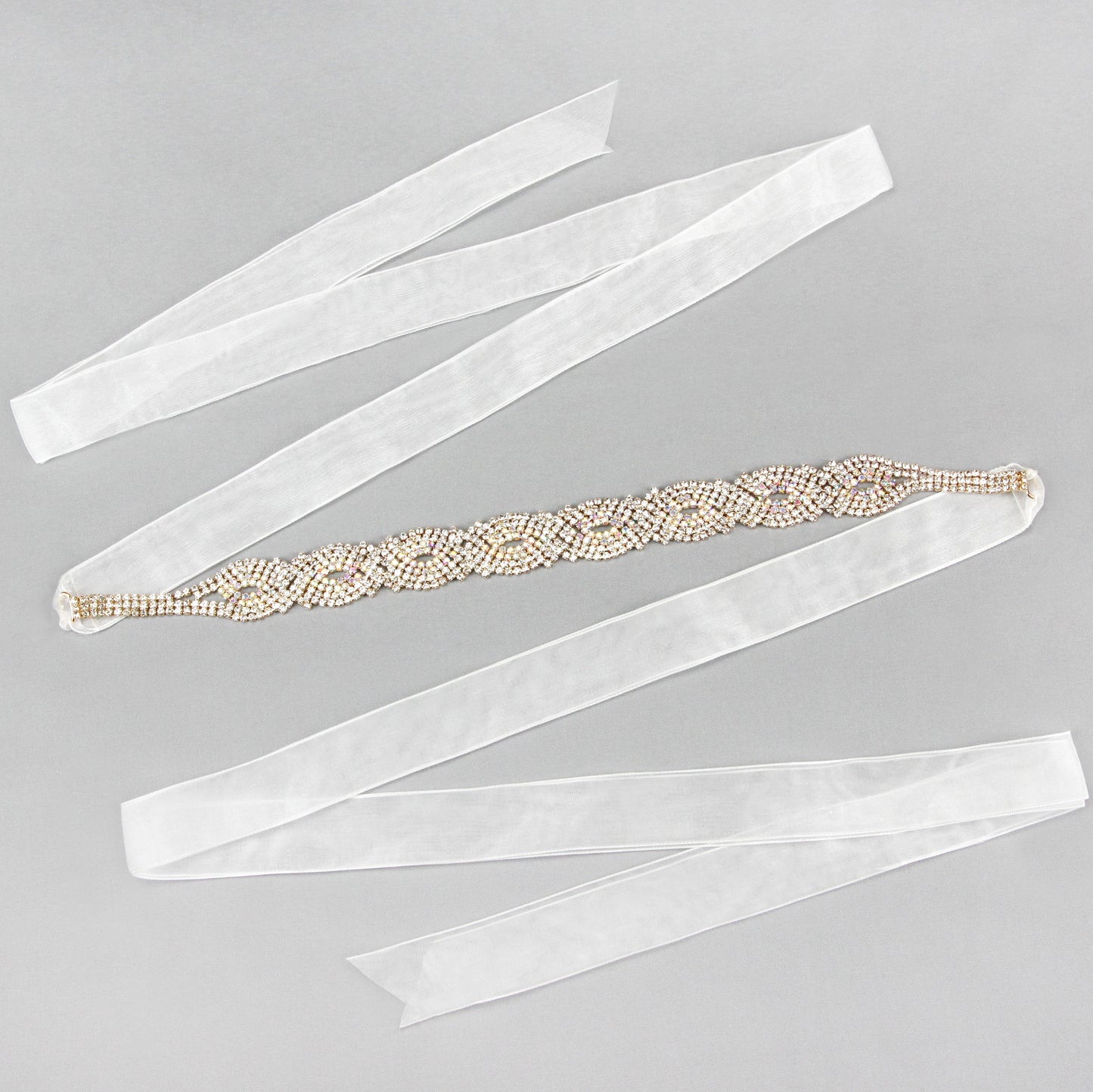 Amara Infinity Rhinestone Ribbon Bridal Sash Belt - Gold Iridescent
Free shipping on U.S. orders over $25 - Free returns within 30 days
Description
The perfect accessory for the day you've been dreaming of, this rhinestone ribbon sash belt is the harmonious piece to your wedding dress. Gold infinity braided looping design with clear and iridescent sparkling rhinestone appliqué with organza ribbon ties for a bridal sash with a tie closure. An elegant accessory to your wedding dress on your special day.
Size
• One Size Fits Most.
• Ribbon Length: 
33 in (84 cm)
• Ribbon Width: 0.95 in (2.41 cm)
• Rhinestone Applique Length: 10.5 in (26.67 cm)
• Rhinestone Applique Width: 0.87 in (2.20 cm)
Quality 
Sash belt made of high-quality organza ribbon, attached to a lead-free & nickel-free gold-plated Rhinestone applique. Chain linked metal helps keep the belt lightweight and elegant.
Imported 
BTM1321GCA