Beaded Sewn Diamond Bride Ribbon Post Back Earrings - Pink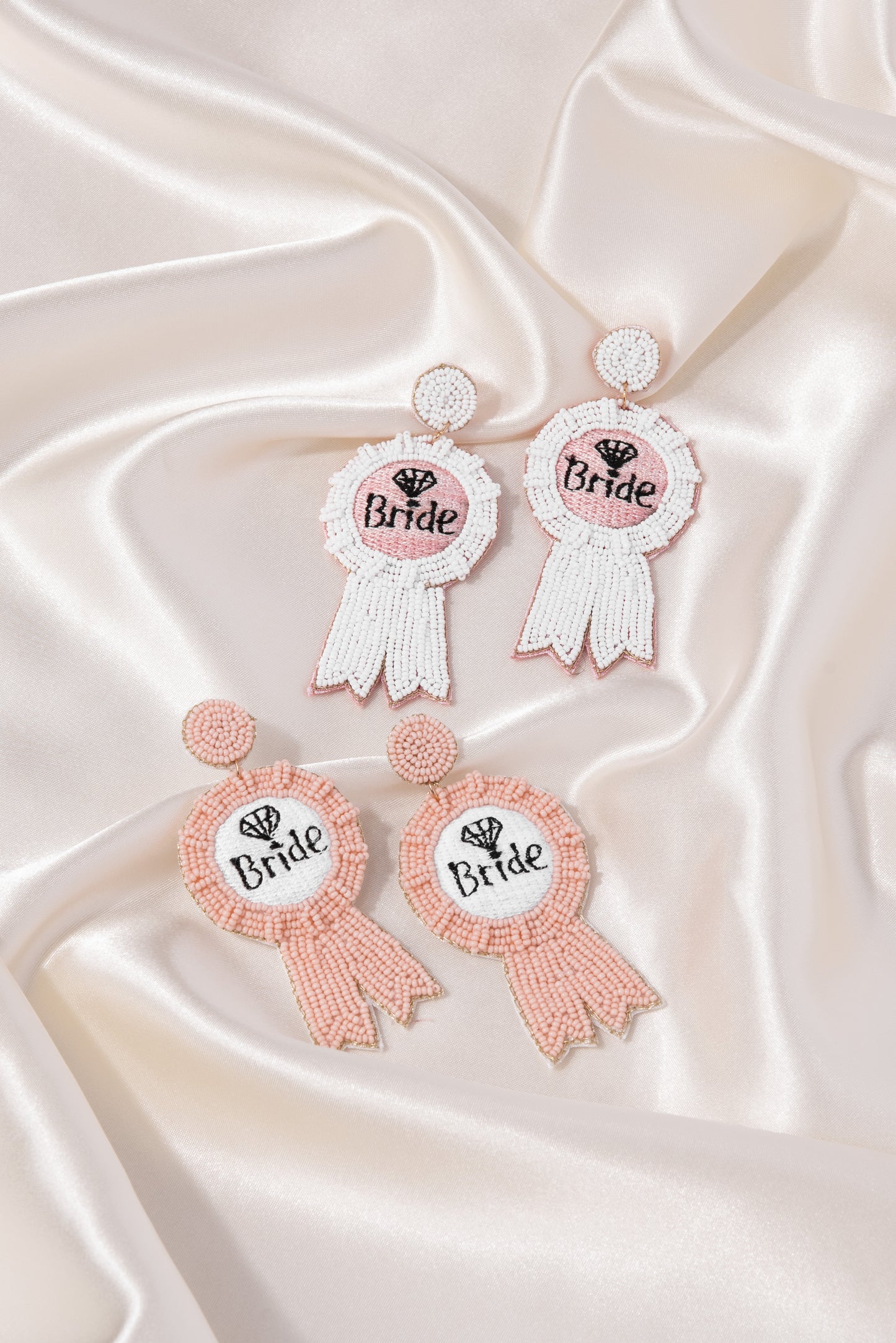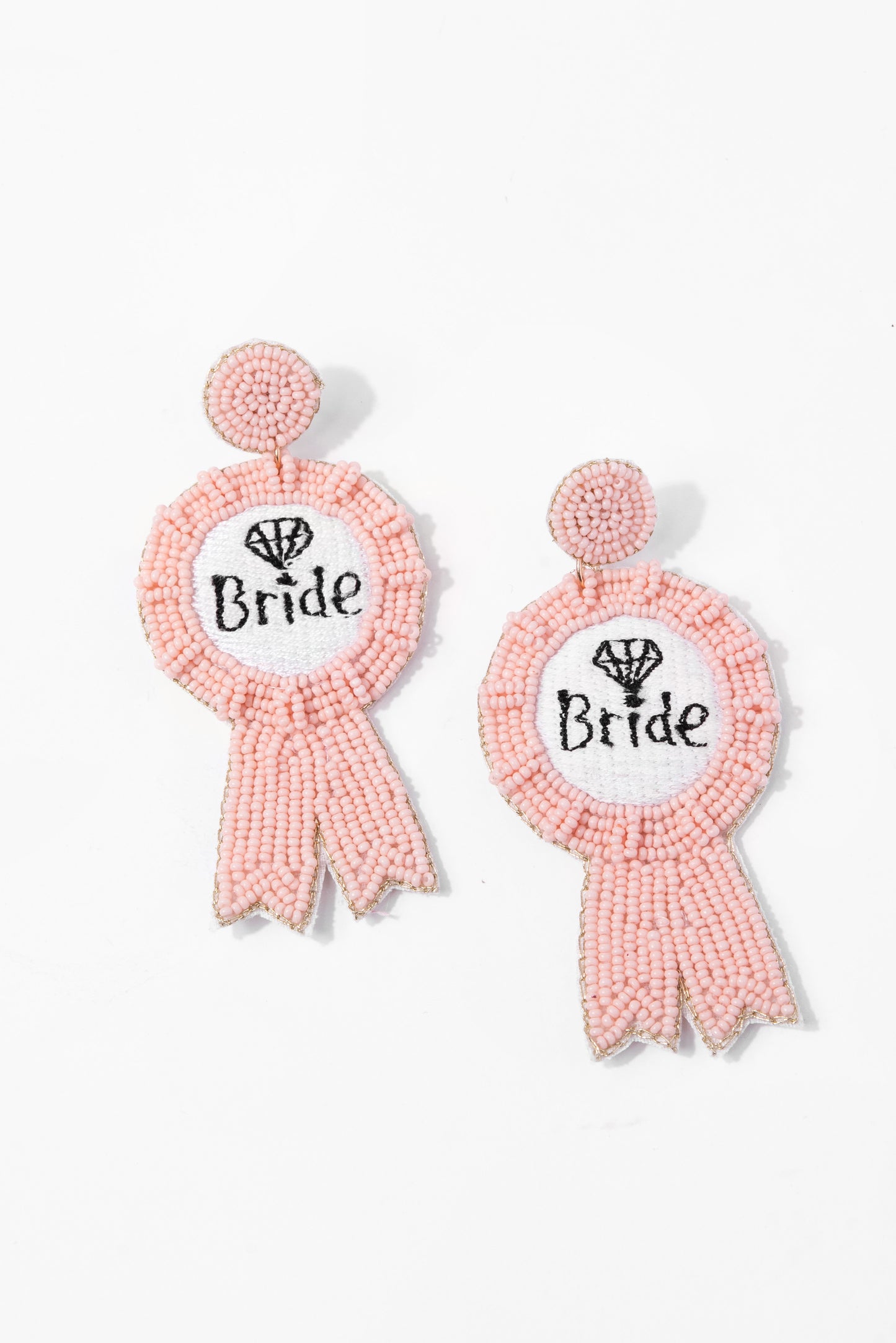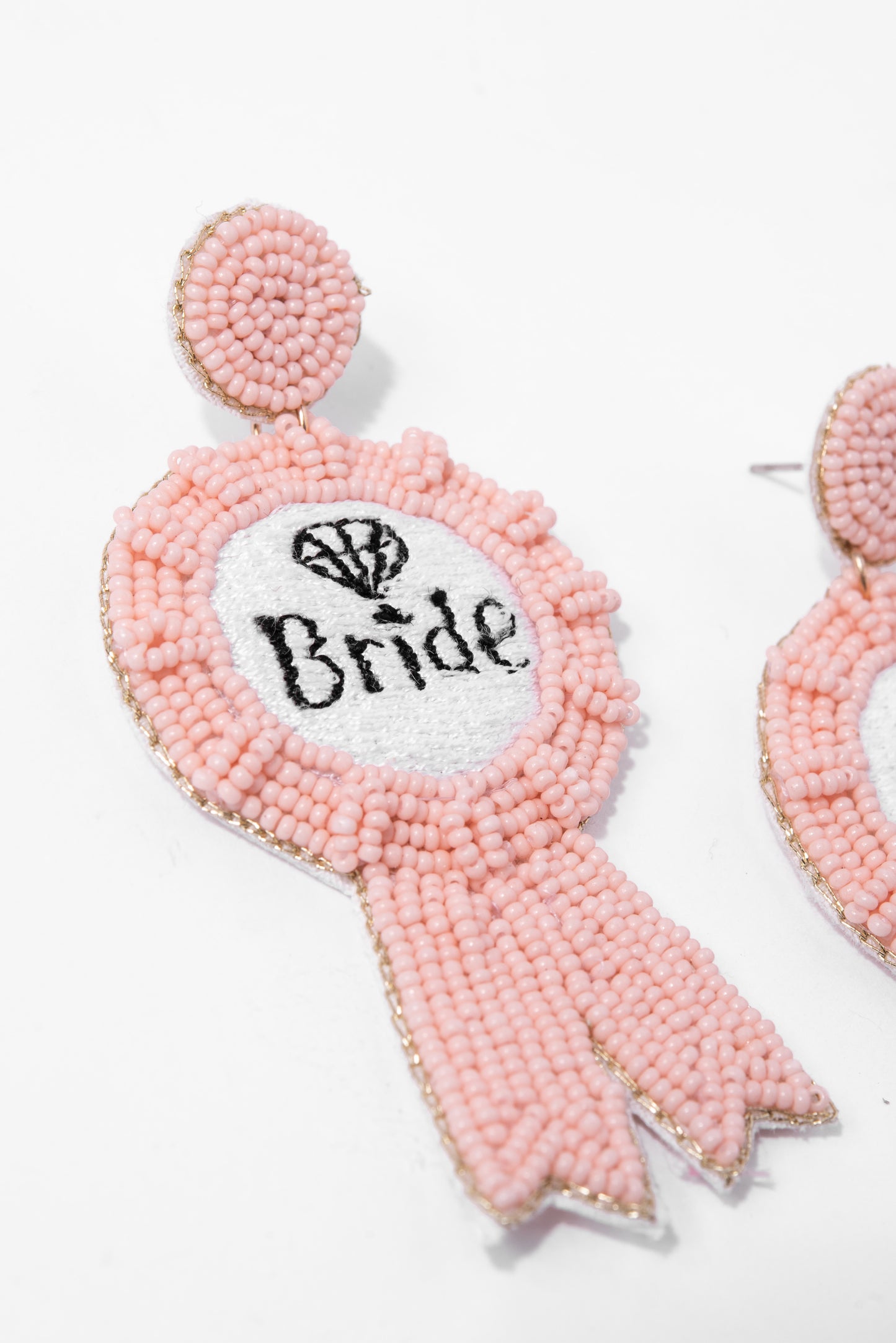 Beaded Sewn Diamond Bride Ribbon Post Back Earrings - Pink
Free shipping on U.S. orders over $25 - Free returns within 30 days
Description
Let the people know that the bride is here to stay! Like a diamond that shines above the rest, wear these beaded bride ribbon post earrings and stand out! Perfect for bridal showers, bachelorette parties, and weddings.
Size

Length: 3 in (7.62 cm)
Width: 1.5 in (3.81 cm)
Quality
These beaded 'Bride' ribbon post earrings are made up of acrylic beads and felt backing. The 'Bride' text and diamond are sewn on with black yarn. Multiple beads are secured on the drop earrings to ensure that the earrings are long lasting. 
Imported
E7393PK