Crowned Jewel Pearl & Rhinestone Floral Stretch Ring - Gold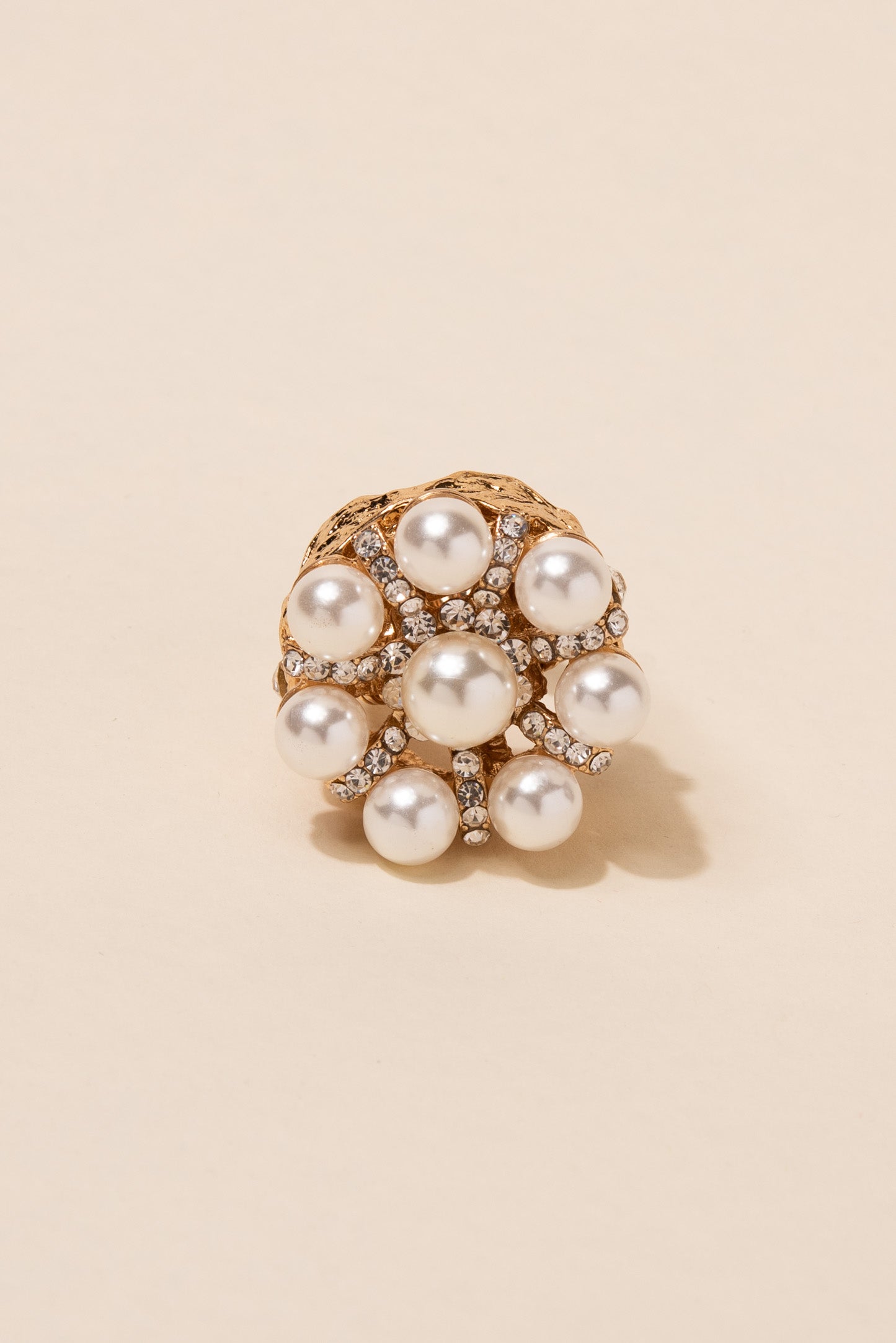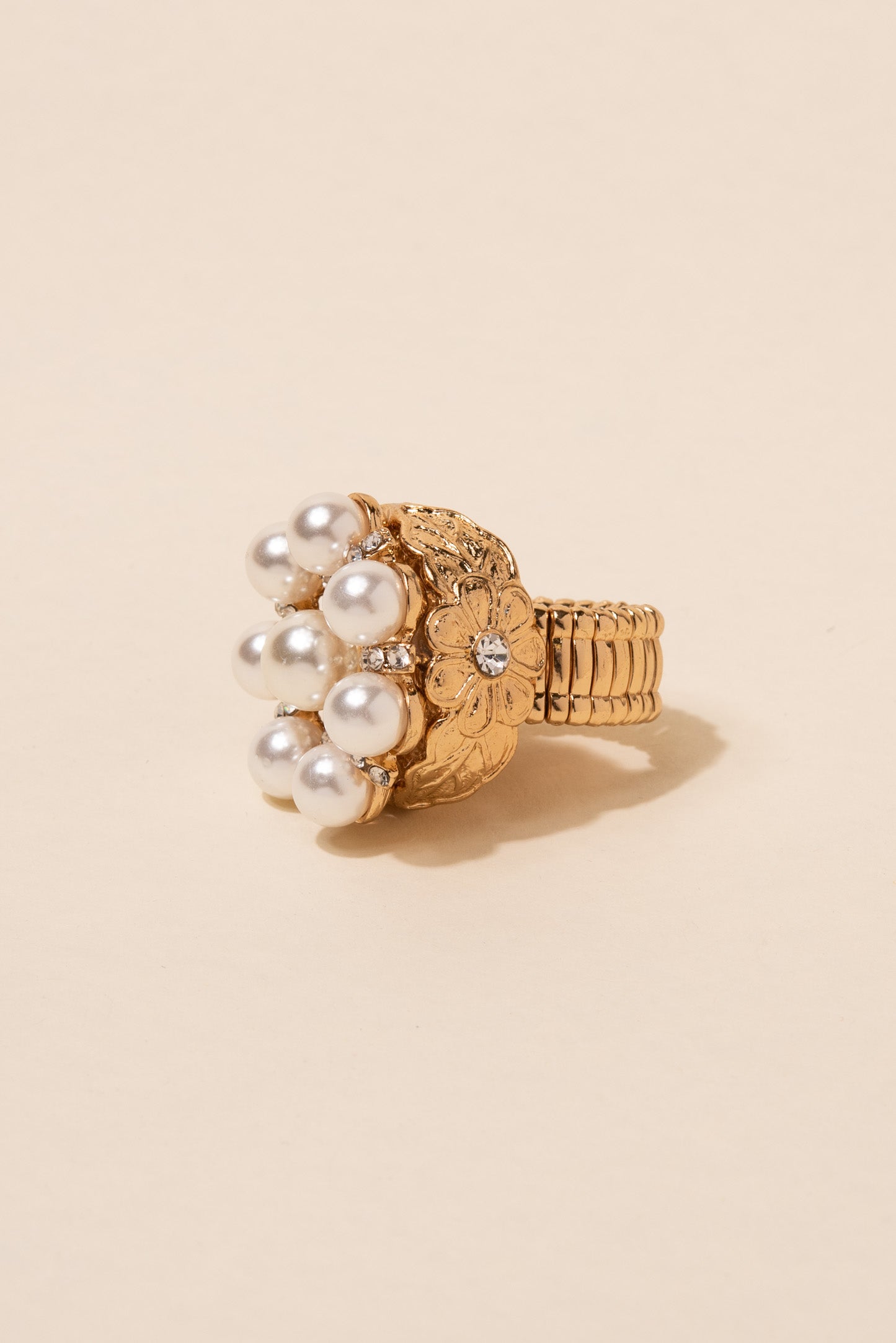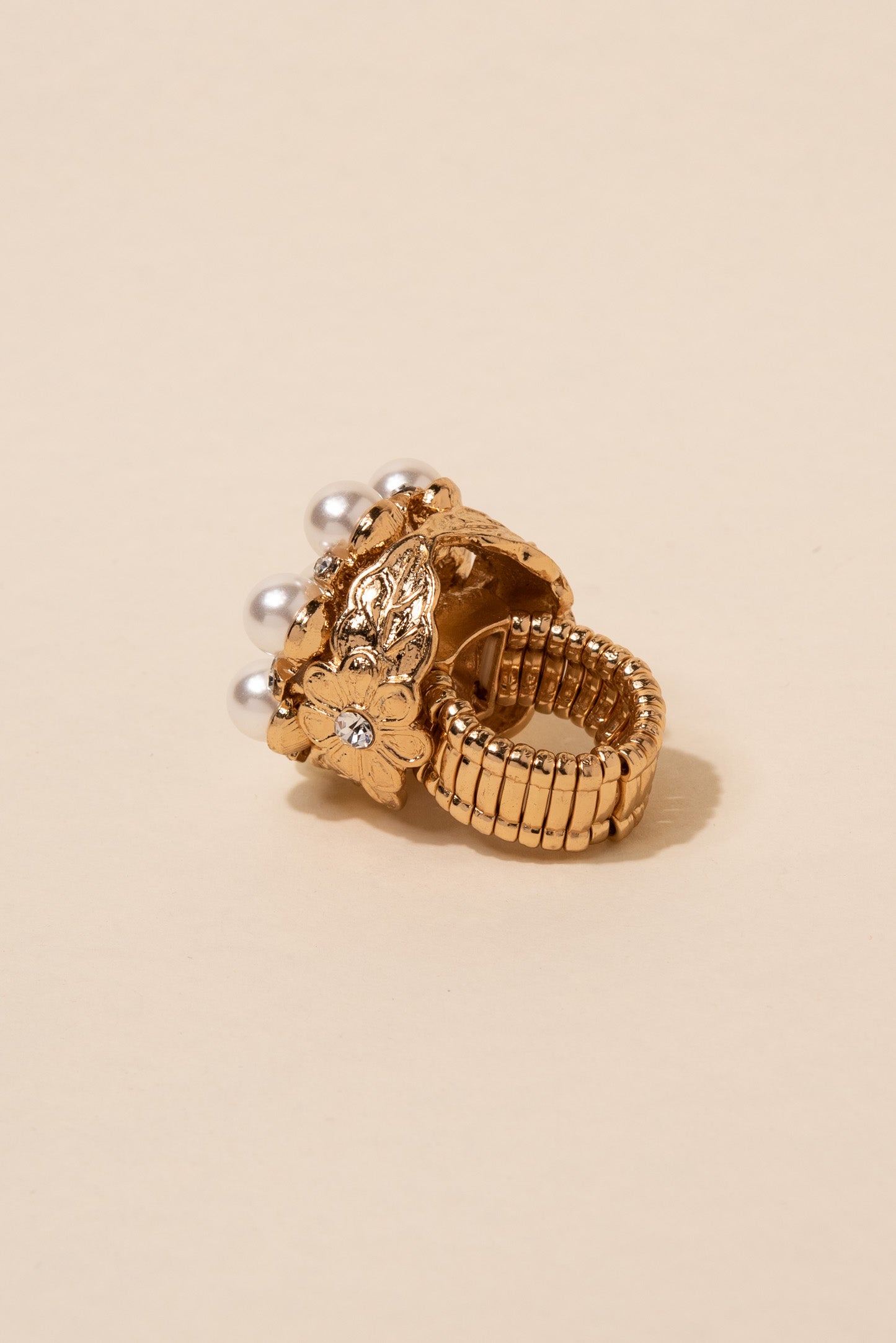 Crowned Jewel Pearl & Rhinestone Floral Stretch Ring - Gold
Free shipping on U.S. orders over $25 - Free returns within 30 days
Description
Bringing some height to this layered ring with the floral wrapped base to the top crown layer of pearls lined with rhinestones. Round simulated pearl crown decorated in rhinestones with a floral layer held by an elastic stretch ring band for all sizes and comfort. Add this gorgeous shiny statement cocktail ring to your jewelry collection. 

Size

• Circumference of pendant: 1.25 in. (3.18 cm)
• Height: 0.88 in. (2.24 cm)
Quality

Made of high quality sparkling glass stones and top notch simulated glass pearls, polished lightweight strong eco-friendly gold coated metal alloy and stretchable heavy duty cables that fits most fingers.
Imported
RQ75GCR