Kaylee Metallic Braided Cord Belt - Silver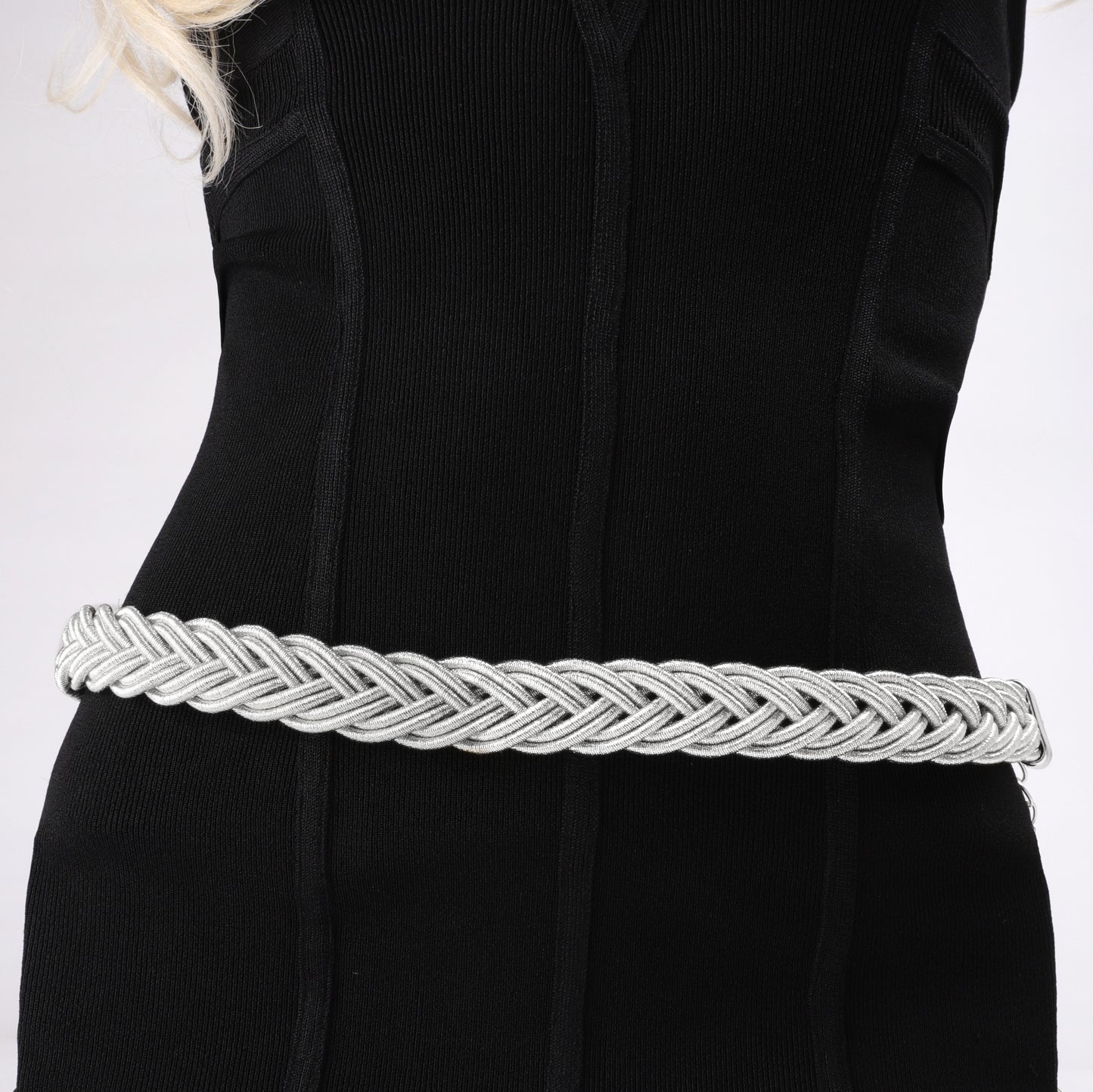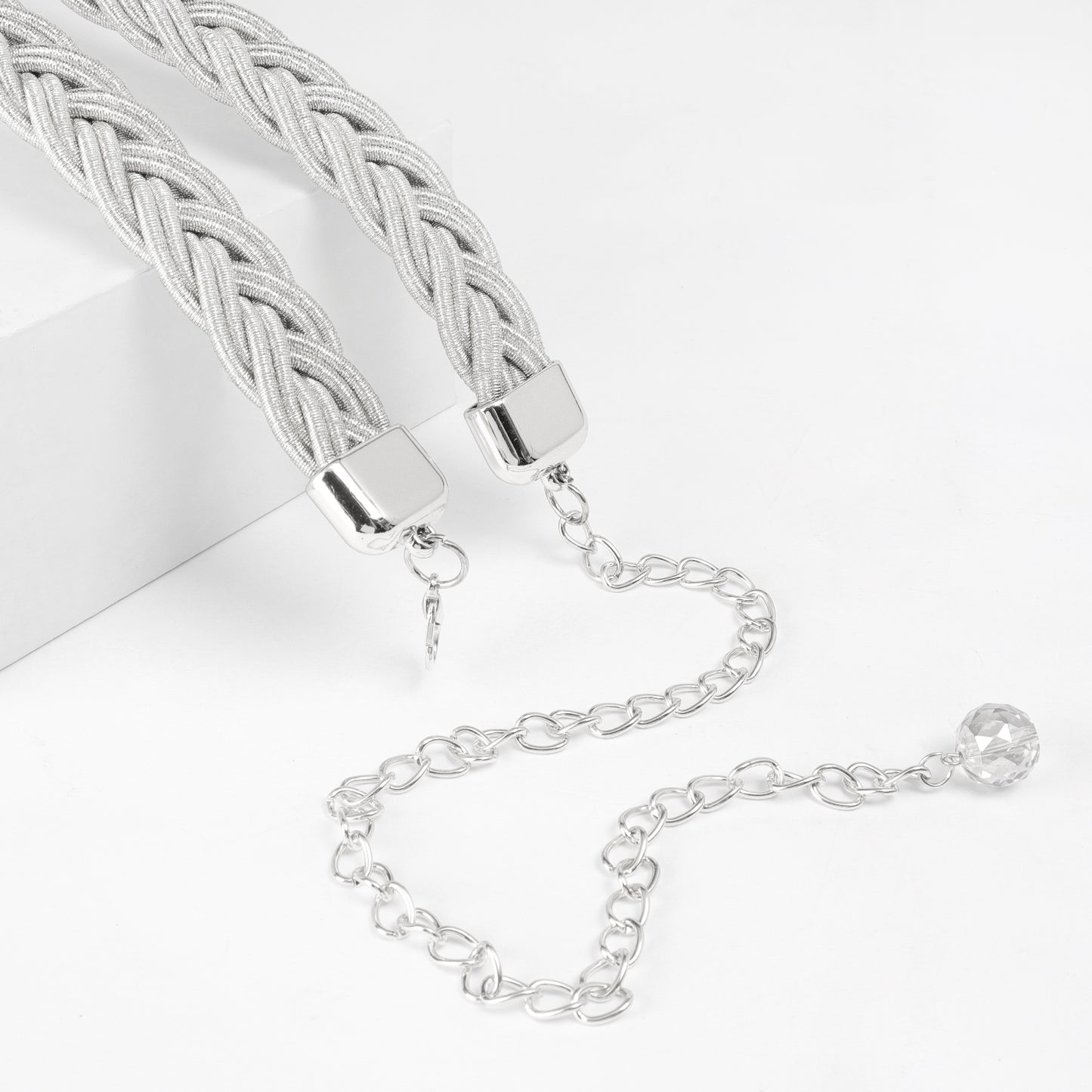 Kaylee Metallic Braided Cord Belt - Silver
Free shipping on U.S. orders over $25 - Free returns within 30 days
Description
A fun braided belt that serves as the icing on the cake of your cute outfit. This is a beautiful fashion statement waist accessory that goes well with any type of dress. Wear this gorgeous, shiny belt with an extravagant look to any special events. 
Size
• One Size Fits Most.
• Belt Length: 31 in (78.74 cm)
• Width: 1 in (2.54 cm)
• Extension: 13 in (33.02 cm)
 

Quality
Made of high-quality eco-friendly lightweight strong metal alloy and sparkly silver crystal rhinestones
Imported 
B10645S
Just wore this belt the other day and it was a stunning addition to my outfit!