Naomi Glitzy 3-Row Crystal Rhinestone Chain Belt - Silver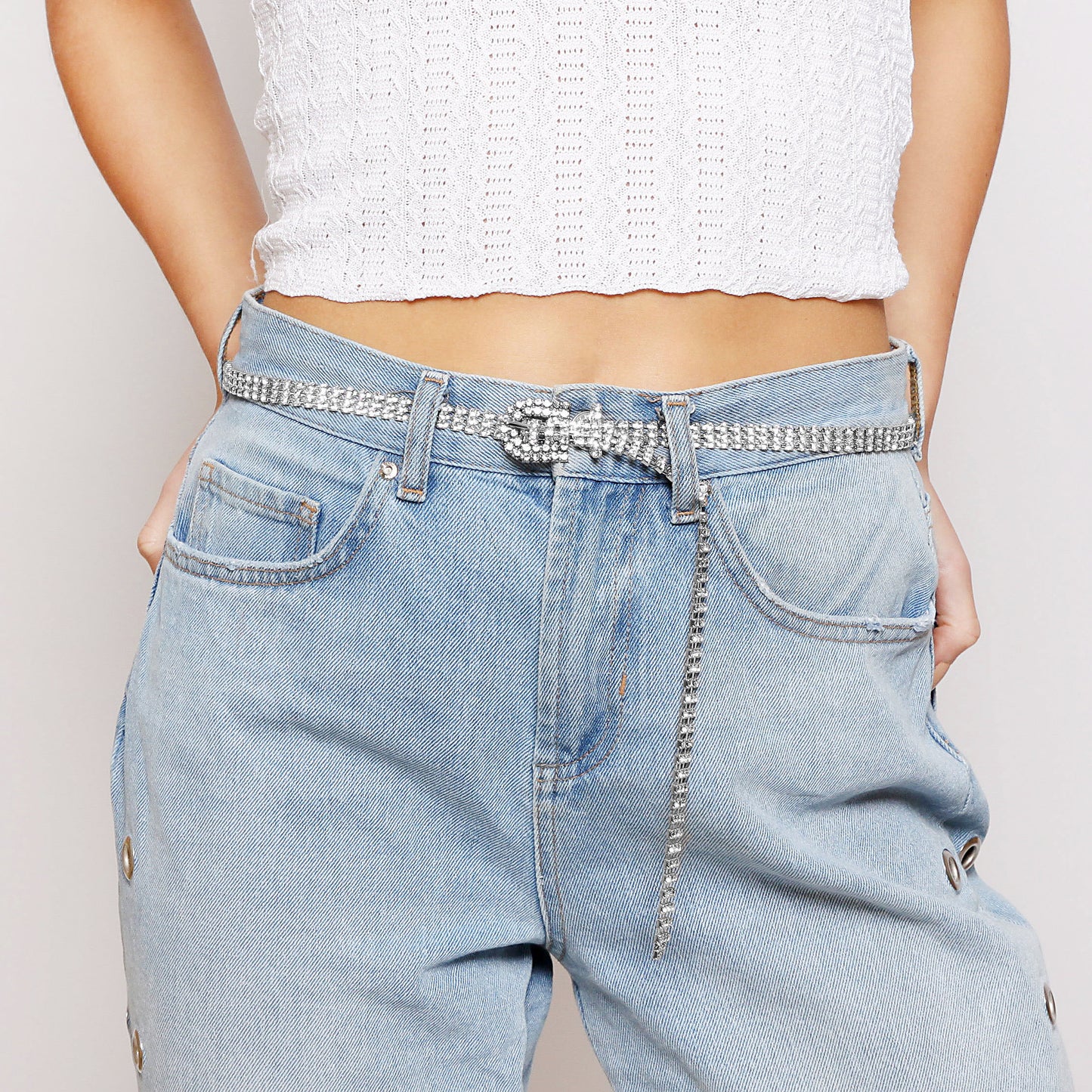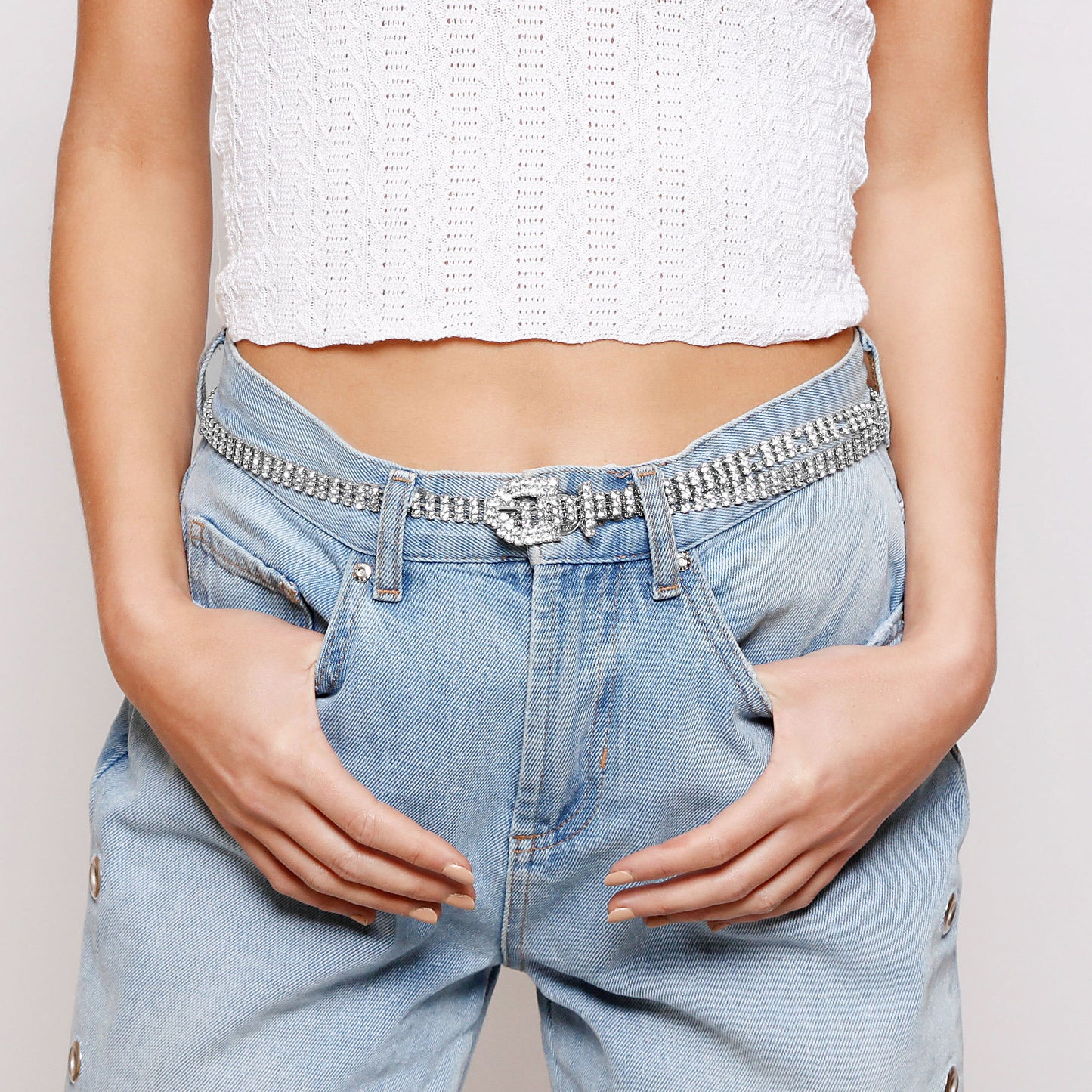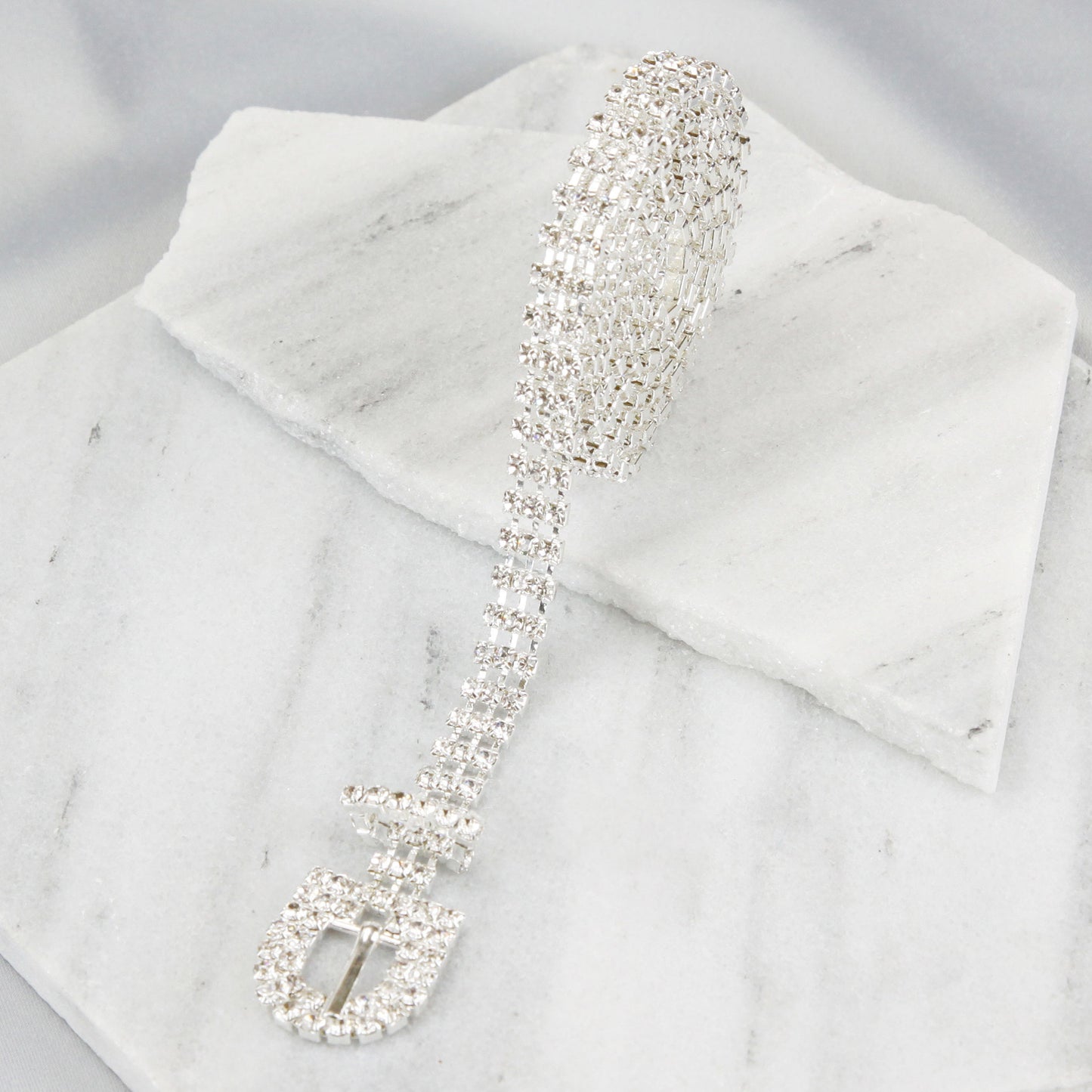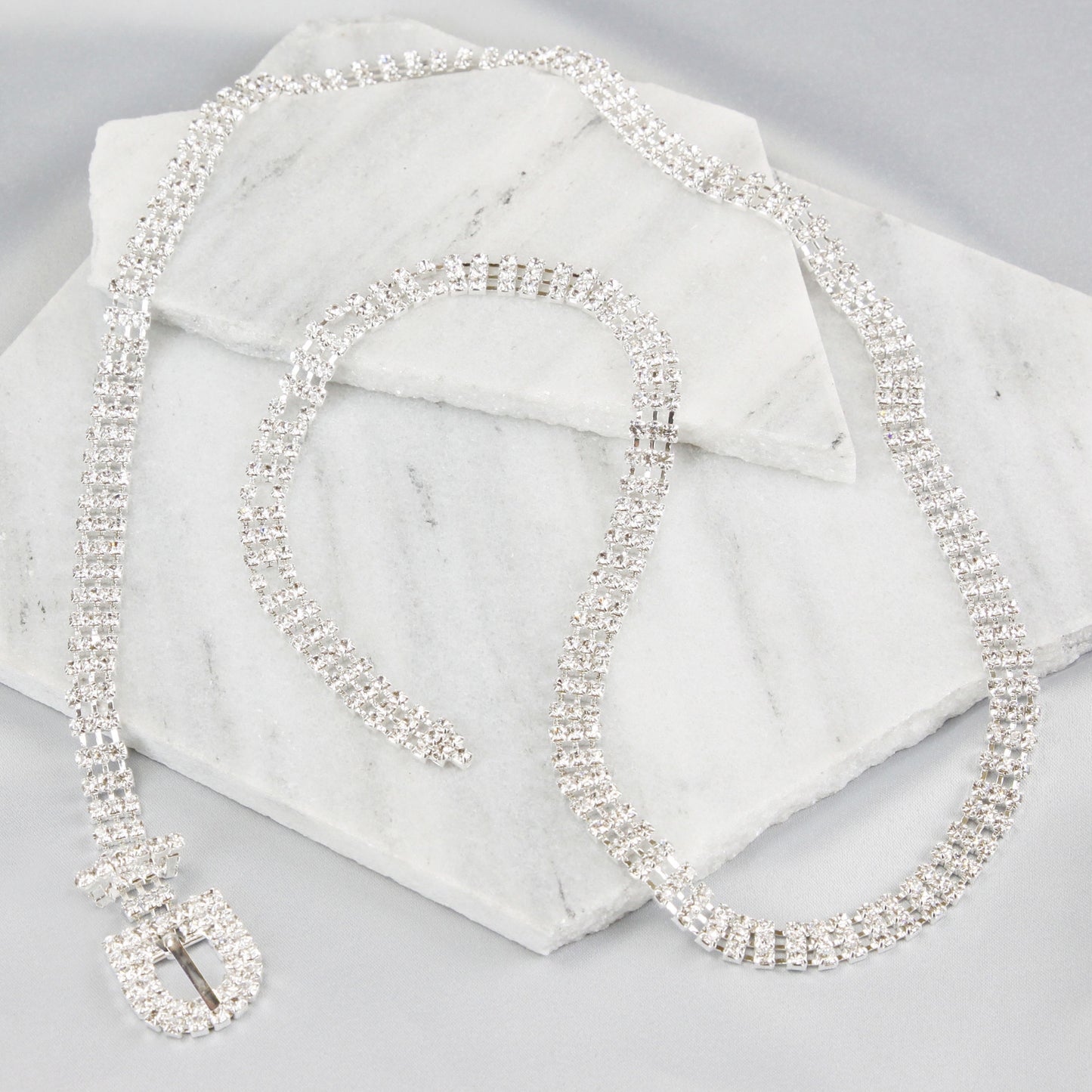 Naomi Glitzy 3-Row Crystal Rhinestone Chain Belt - Silver
Free shipping on U.S. orders over $25 - Free returns within 30 days
Description
Switch up your regular belt for one that is both sparkly and contemporary for any outfit. This 3 row rhinestone chain belt pairs well with any type of pants, including your favorite pair of denims. This dressy belt is posh and polished for someone looking to stand out from the rest. 
Size
• 3-Row Belt.
• Length: 31.5 in (80.01 cm)
• Width: 0.40 in (1.01 cm)
• Buckle Length: 1.06 in (2.69 cm) x Width: 1.10 in (2.79 cm)
[This belt runs small]
 

Quality
Made of brilliant bright sparkling silver rhinestones in a colorful paved setting on an eco-friendly silver color metal alloy chained belt.
Imported 
BTH2016S