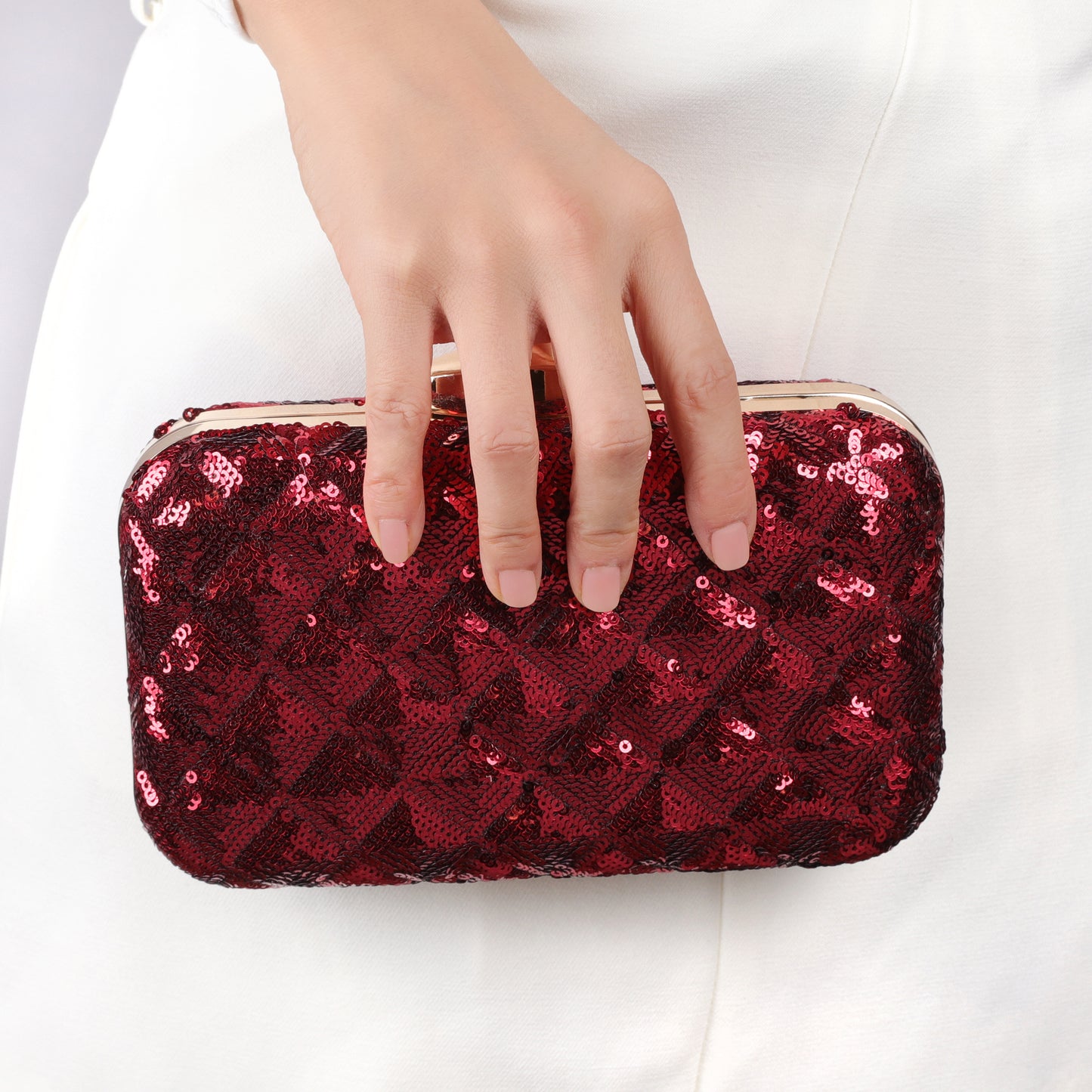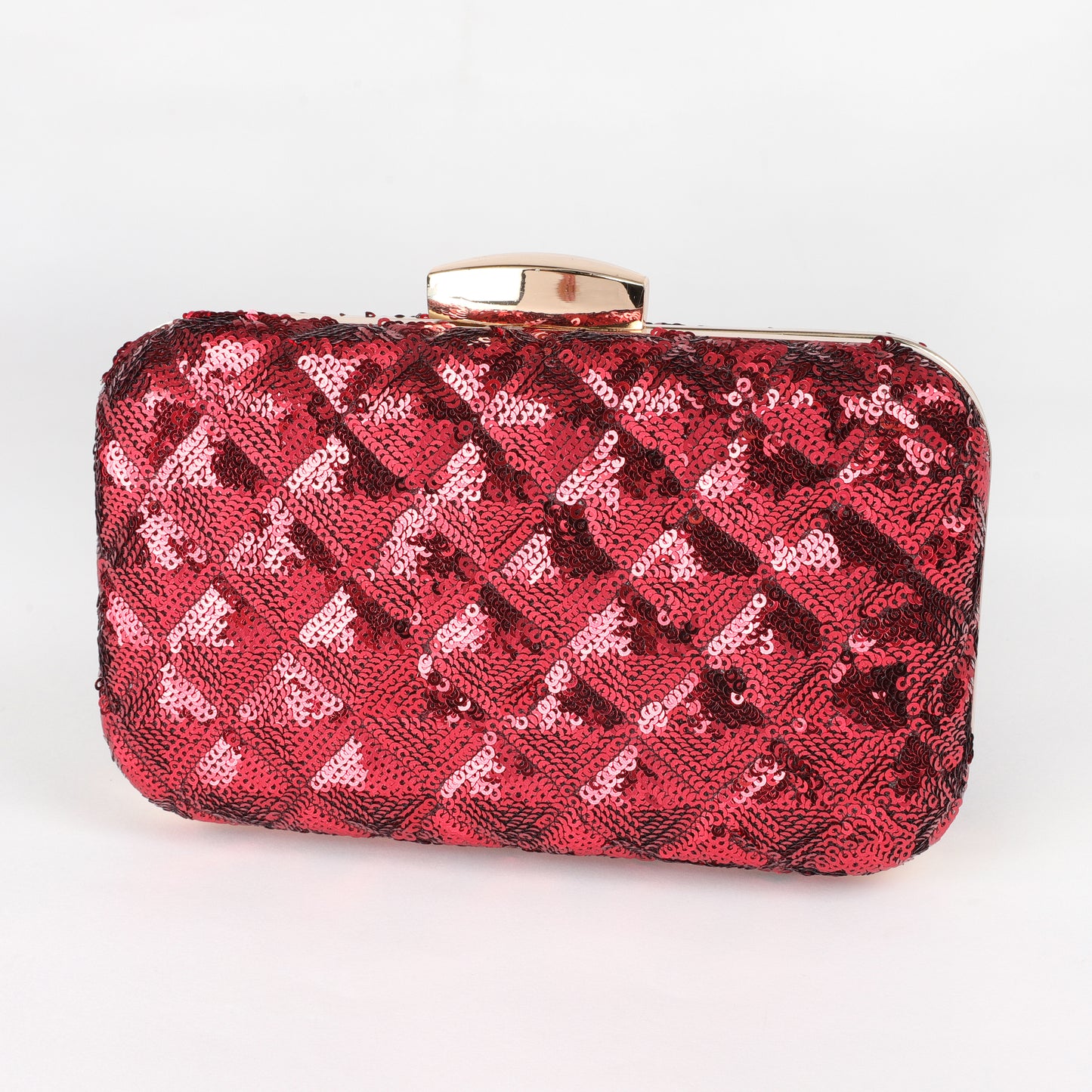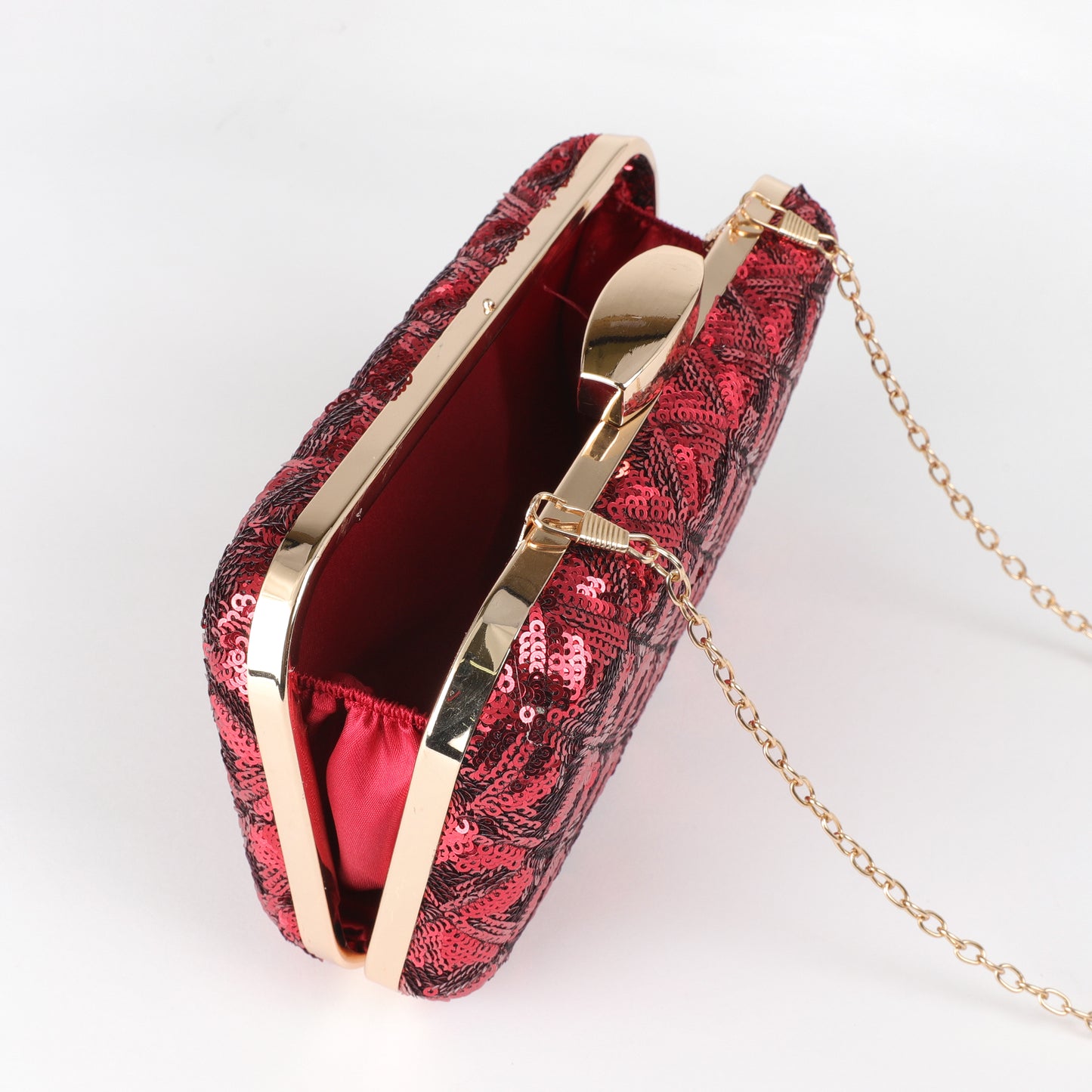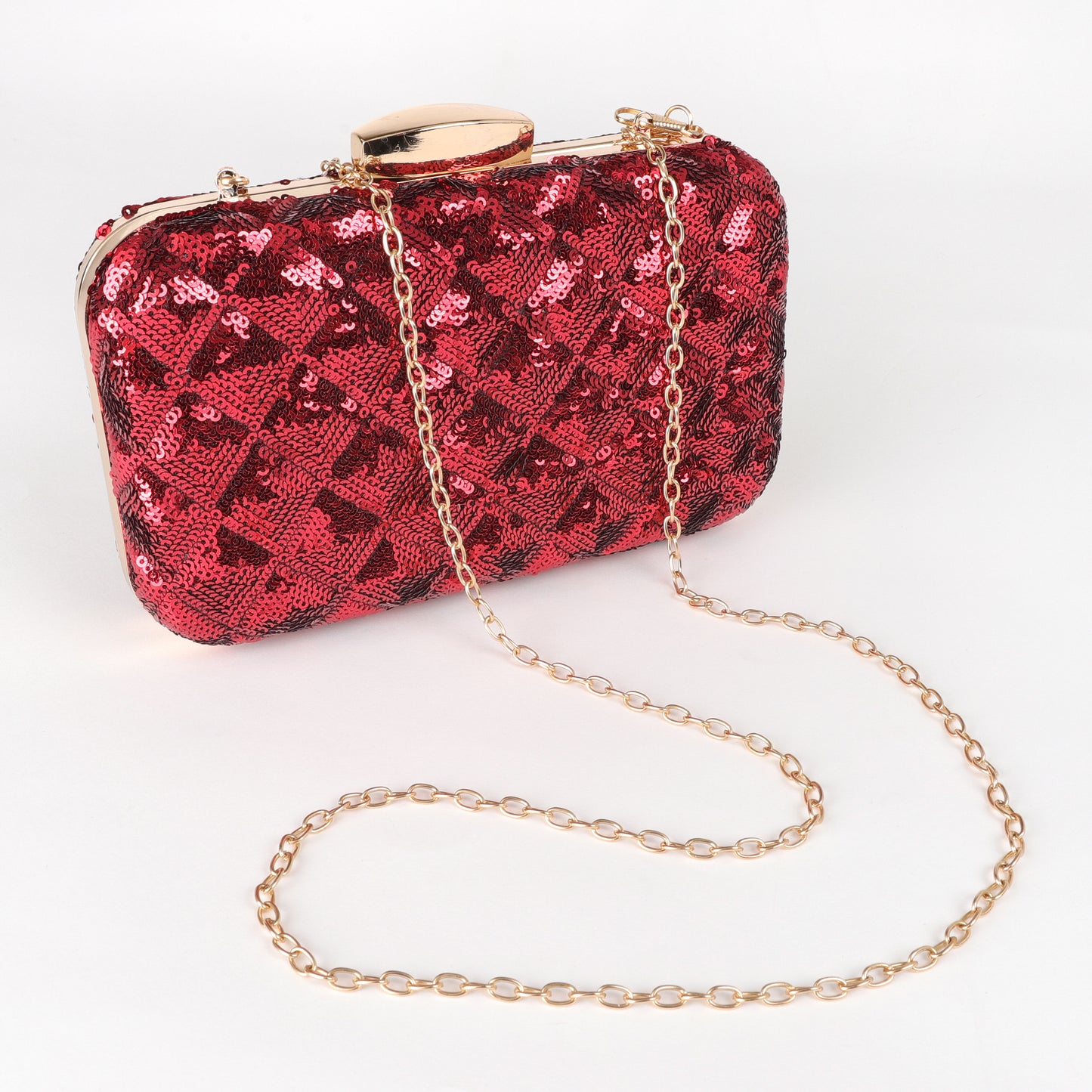 Stacy Red Sequin Clutch
Free shipping on U.S. orders over $25 - Free returns within 30 days
Description
We are so excited to introduce the all new Stacy Red Sequin encrusted clutch which is ideal for special events or a night out with friends! Carry as a clutch or a crossbody with a strap included inside.
Size
• Length: 7.5 in (19.5 cm) x Height: 4.75 in (12.07 cm)
• Detachable chain straps length: 46.5 in (118.1 cm)

Quality
Glittering with sequin the Stacy is integrated by metal frames and a hinged closure. Consists of a shiny gold metal clasp, detachable chain strap, and a sleek maroon interior to hold important items safely.

Imported
BAG10610RD