Sweetheart Rhinestone Crossbody Purse - Red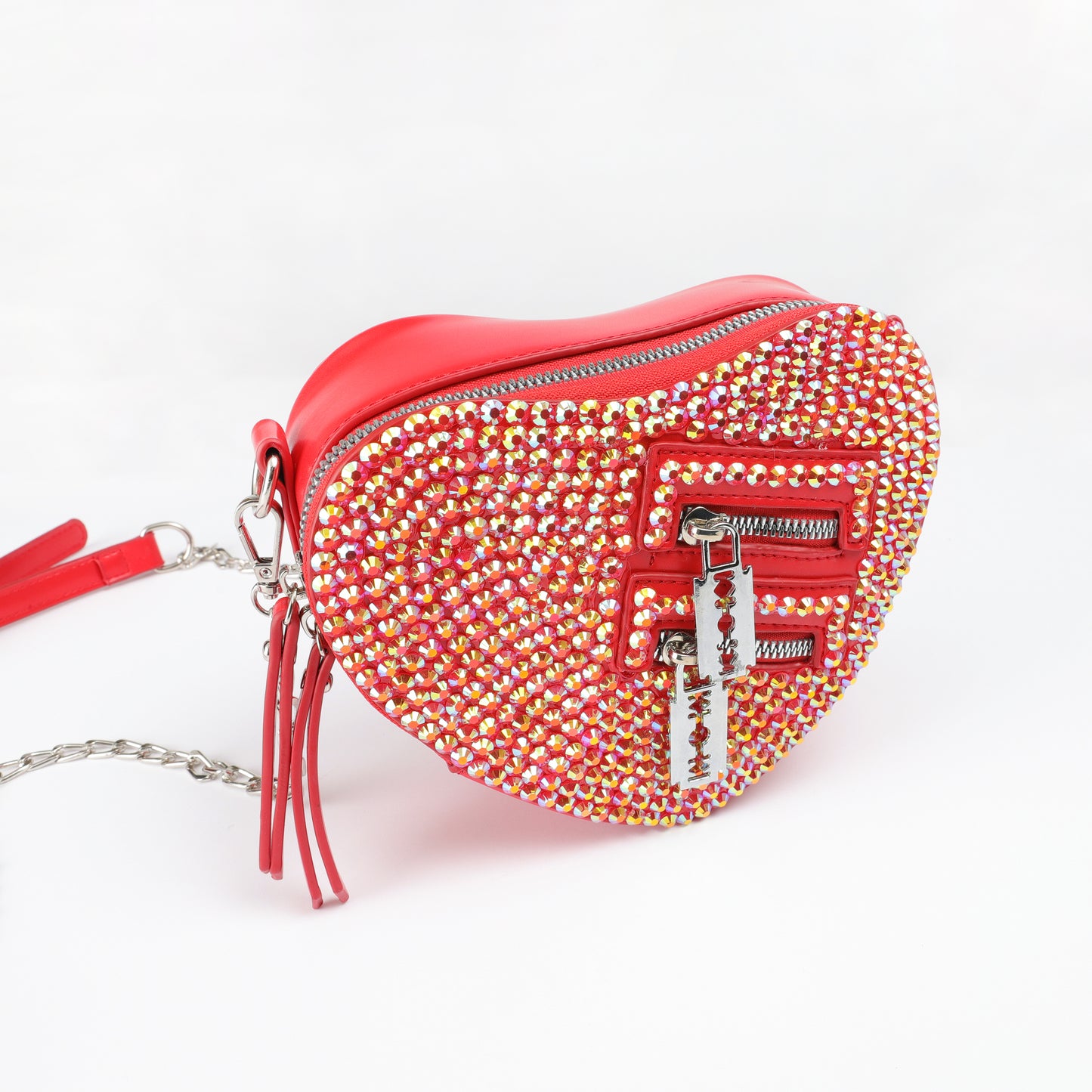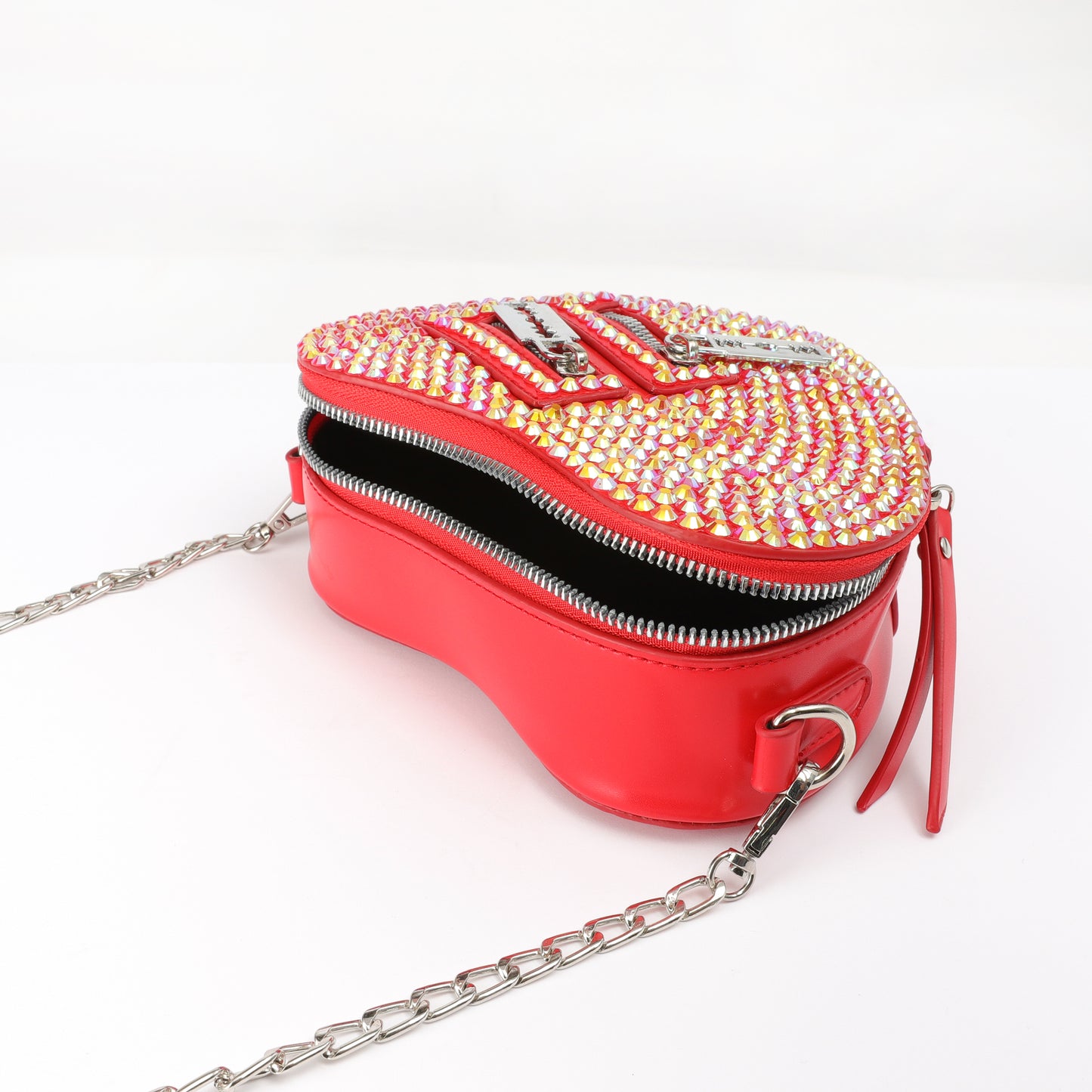 Sweetheart Rhinestone Crossbody Purse - Red
Free shipping on U.S. orders over $25 - Free returns within 30 days
Description
Bring the edginess to your sweetheart side and show 'em who's boss. This heart shaped bag is sure to steal hearts or break them, whichever you prefer.
Size
• Length: 7.5 in (19.05 cm)
• Height: 6 in (15.24 cm)
• Width: 2.5 in (6.35 cm)
• Straps L: 48 in (121.92 cm)

Quality
This luxurious sparkly heart evening bag has 2 mini front zipper pockets surrounded by crystal stones, with a large outer zipper for a spacious interior with a detachable chain link shoulder strap with leather strap pad and lobster clasp fastening.
Imported
BAG11281RD